Valentine's Day can be a little less stressful, and a little less lonely. UC Riverside has music, literature, theatre, and more to keep people in good company. Participants just have to connect via Zoom or in some cases, via Facebook.
Check out the list of events to celebrate love, or to simply add some fun to your calendar:
Art
UCR Arts has many virtual exhibits. Viewers can access photo exhibitions that include circa-1961 images of the Freedom Riders; Black masculinity in comics; the role color played in photographs; and images of how West Coast wildfires have impacted life, ecologies, and the men and women who become the first line of defense as they fight to suppress the flames. 
UCR Arts virtual also offers art-making activities and behind the scenes conversations with artists, photographers, and musicians. 
See their complete list: virtualucrarts.ucr.edu
Cinema
Documentary "Jean-Michel Basquiat: The Radiant Child"
A link to the Vimeo screening and password will be sent to you after registration. The documentary can be screened at your convenience prior to the virtual discussion on Feb. 11.
Nikolay Maslov, curator of film and media projects at UCR, and Tysen Knight, acclaimed graffiti artist, will discuss the documentary and answer questions during this live virtual conversation. The event shines the spotlight on New York City painter Jean-Michel Basquiat. Featuring extensive interviews, the production reveals how he dealt with being a Black artist in a predominantly white field.
Thursday, Feb. 11 | 6 p.m.
Event sponsored by UCR Palm Desert. Free and open to the public. Registration: events.ucr.edu
Rent a film and enjoy the day
UCR Arts has a "virtual cinema." Film lovers can rent a range of indie/art house-y films. By doing so, viewers will support UCR ARTS, as 50% of proceeds from film rentals go to UCR ARTS. 
Check out the featured films: virtualucrarts.ucr.edu/cinema/
Literature
Writers Week
For the 44th year, UC Riverside will host Writers Week, California's longest-running free literary event, on Feb. 13 and Feb. 16-19. The event will honor three U.S. Poet Laureates and present 32 writers over 16 sessions.
Schedule and details: writersweek.ucr.edu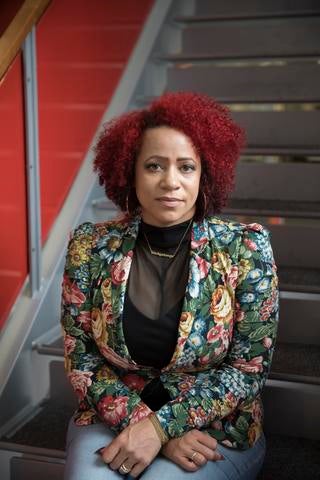 Tomás Rivera Conference
The annual Tomás Rivera Conference, initiated in 1988, honors the legacy of Tomás Rivera by providing an international forum for reflection on the contributions of Chicanos and Latinos in the worlds of the arts, literature, creative writing, culture, business, medicine, and education.
Runs every Wednesday through March 16; noon.
Schedule and details: www.crowdcast.io/ucr_trc
Hays Press-Enterprise Lecture
This year's Hays Press-Enterprise Lecture will feature "The 1619 Project" creator Nikole Hannah-Jones. New York Times Magazine's "The 1619 Project" – named for the year the first enslaved Africans arrived in America – features essays and art by Black creators on the relationship between slavery and culture. Hannah-Jones writes about racial injustice for the magazine and has chronicled the manner in which policy created and maintains segregation in housing and schools. 
Thursday, March 4 | 3:30 p.m.
Registration is required to receive a Zoom link. Details and registration: hayslecture.ucr.edu
Music
UCR Chamber singers' Valentines! Concert
This annual tribute to love, yearning, happiness, and heartbreak, will allow audiences to enjoy pop, jazz, and Broadway. The evening features the chorus and pianist Jonathan Keplinger, as well as solo performances from Trang Bui, Lisa Farraj, Destiny Gonzalez, Karen Keonorasak, Gisele Njoh Njoh, Sammy Santos, Madi Stewart, Ariana Tognetti, Gabs Urquia, and Grace Utama. 
The Valentines! Concert also features Ruth Charloff, director; and Christiaan Clark, audio/video engineer.
Thursday, Feb. 11 | 7 p.m.
Free and open to the public. Registration details. People may also join UCR Arts Facebook live by connecting at @ucrarts 
HOCKET
The cutting-edge L.A.-based piano duo of Sarah Gibson and Thomas Kotcheff. The Los Angeles-based composer-pianists are dedicated to commissioning and performing contemporary music. They discuss their work and their newest project #What2020SoundsLike with Sheila Bergman, UCR ARTS director, and Ian Dicke, composer and UCR assistant professor of music.
Thursday, Feb. 18 | 6 p.m.
Registration details: virtualucrarts.ucr.edu. Free and open to the public.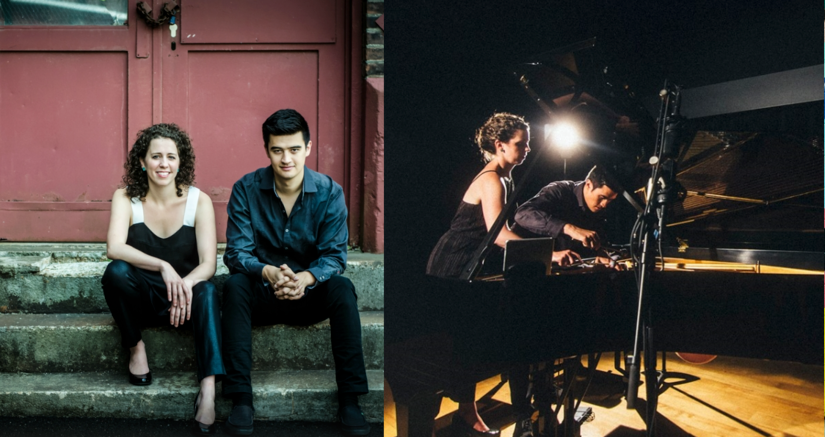 Theatre
"She Kills Monsters: Virtual Realms"
Don't be fooled by the thought of a Zoom theatre performance. UCR actors will deliver a show like no other: costumes, lights, original music tracks for this high-octane dramatic comedy laden with homicidal fairies, nasty ogres, and '90s pop culture. The play is written by acclaimed playwright Qui Nguyen, and is directed and choreographed by Barrie Gelles. 
NOTE: This play contains mild adult themes and the brief use of strobe lighting.
Thursday, Feb. 18 | 8 p.m.
Tickets: $15. Registration and ticket purchase: ucrfineartsticketoffice.universitytickets.com
The play is free of charge to current UCR students, but registration is still required. 
Trivia
UCR's LGBT Resource Center, The Well, and the Committee on HIV/AIDS is hosting a trivia extravaganza.
Wednesday, Feb. 10 | 5 p.m.
Free and open to the community. For details and to register: events.ucr.edu
Gifts
Need a gift made with UCR citrus? Discover the Citrus Gifts collection:
UCR gear: UCR Book Store
Keep up to date throughout the entire year. With UCR's events calendar, you'll find events to treat yourself or to enjoy with a special someone: events.ucr.edu.
UCR students can also search for events here: events.ucr.edu/group/rside.
 
Media Contacts