HIGHLANDER HIGHLIGHT
---
SISTERS, GOLFERS, CHAMPIONS
ister duo Tiffany and Nicole Le have both made names for themselves as athletes at Walnut High School in Walnut, California, and now as part of the UCR women's golf team. In April, the Highlanders took third place at the Big West Championships. Of their futures in golf, both Tiffany and Nicole say they'd love to play professionally, if not coach. Here are some of their highlights: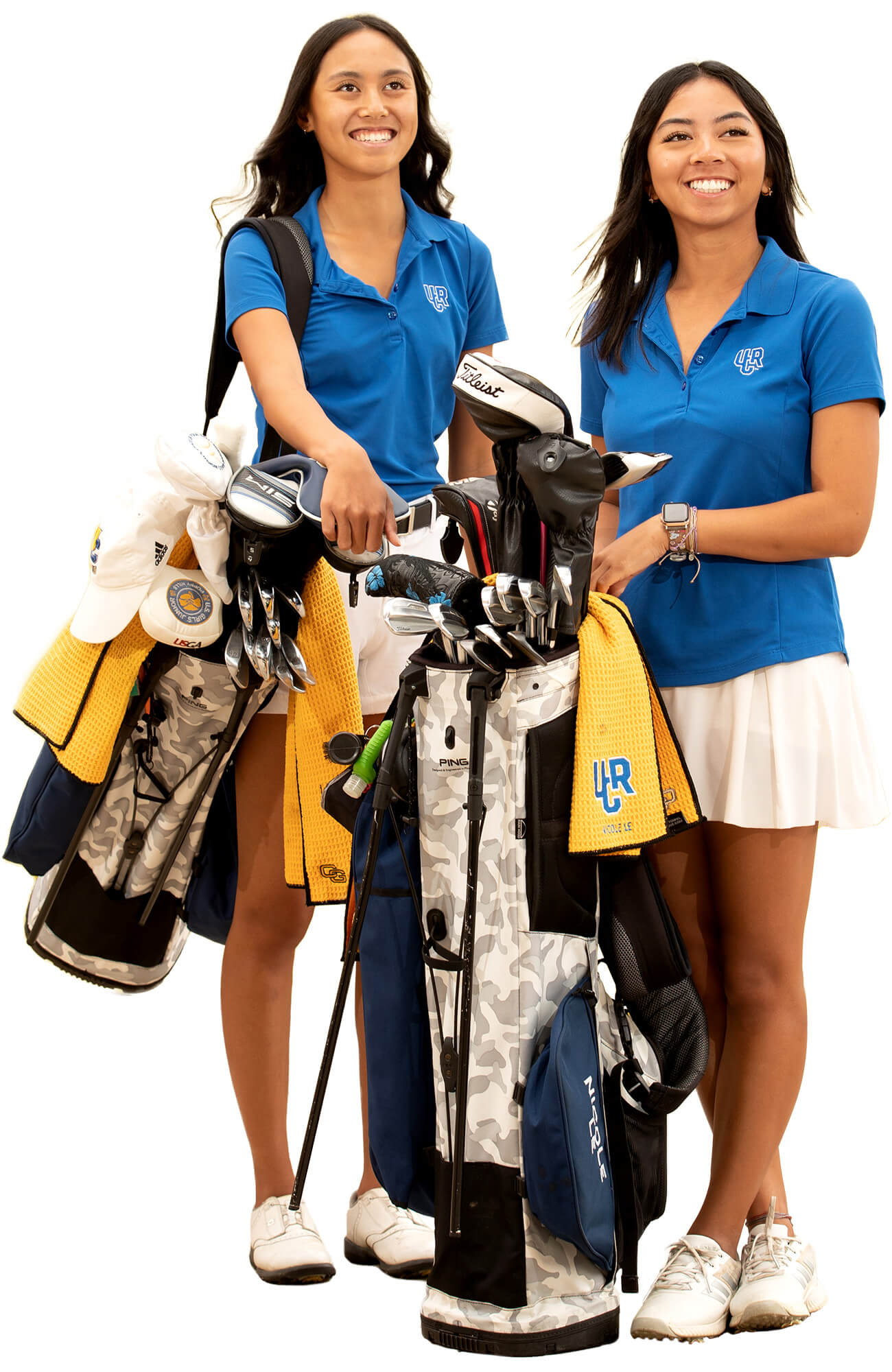 TIFFANY LE
YEAR
FRESHMAN
---
MAJOR
PRE-BUSINESS
---
2022 AVERAGE ROUND
73.7
---
HIGHLIGHTS
Earned First Team All-Big West Honors in 2022
Won the 2018 Hacienda League Girls Golf Championship
Qualified for CIF in 2018

It's more competitive and driven (than high school)...you're surrounded by people who are fighting for the same goal: to win."
– Tiffany on playing for UCR
---
NICOLE LE
YEAR
JUNIOR
---
MAJOR
BUSINESS MARKETING
---
2022 AVERAGE ROUND
78
---
HIGHLIGHTS
2018 Walnut Hall of Fame inductee
Three-time CIF section champion
Four time CIF state finalist
2016 CIF state champion

Our dad took us to the driving range when we were around 5 or 6 years old."
– Nicole on their start in golf
HELP HIGHLANDER STUDENT-ATHLETES TODAY
Make a gift to the UC Riverside Athletics Association to assist UCR student-athletes with academic support, strength and conditioning, sports medicine, health, wellness, and nutrition.
Give online at donate.ucr.edu/Spring2022.
Return to UCR Magazine: Spring 2022