Don't consider yourself a "math person"? According to a team of researchers who study math instruction in the United States, the disconnect could be more of a result of how you were taught than your natural ability.
"For the past 25 years or so, there's been a growing recognition that students at the middle-school level, in particular, aren't developing a deep understanding of mathematics," said Thomas Smith, dean of UC Riverside's Graduate School of Education. "A big piece of that is because of the way students in the U.S. are taught; current math instruction tends to be highly procedural — as in 'use these steps to solve these types of problems' — instead of allowing students to investigate real-life problems and experiment with different types of solution strategies."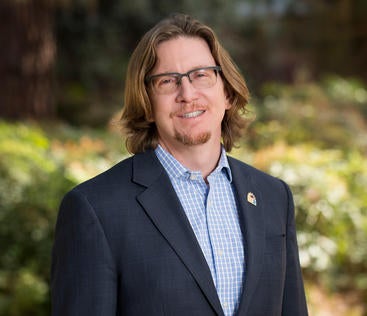 Smith, who arrived at UCR in 2014 from Vanderbilt University, spent eight years collaborating with a team of researchers including Vanderbilt's Paul Cobb and Erin Henrick and the University of Washington's Kara Jackson. Throughout the course of their project — titled Middle-school Mathematics and the Institutional Setting of Teaching, or MIST — the researchers partnered with four urban school districts serving a total of 360,000 students.
The goal? "To add value to those districts by providing feedback on what was and wasn't working in their strategies for improving mathematics instruction, all while testing our own theory of action for instructional improvement based on how things were playing out in schools and districts," Smith explained.
The researchers hope their findings, published in May by Harvard Education Press in the book "Systems for Instructional Improvement: Creating Coherence From the Classroom to the District Office," can support school and district leaders in guiding instructional improvement.
Chief among those findings was the importance of empowering teachers through initiatives like professional development, instructional coaching, and peer-to-peer support networks. Smith noted that many types of professional development commonly offered to teachers, such as single-day workshops and summer trainings, fail to have an impact on instruction.
He attributed this to lack of follow-up and support, as well as a disproportionate focus on meeting shorter-term benchmarks — think passing state tests — in lieu of setting goals for long-term improvement.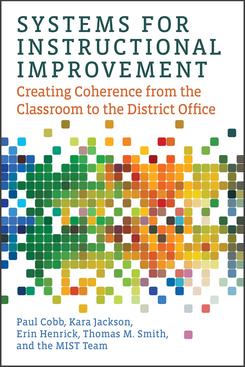 Alternatively, he explained, districts and schools should approach strengthening math instruction from a "systems perspective" that requires teachers, instructional coaches, and school and district leaders to establish aligned goals and accountability relationships.
"If we want to successfully develop and implement new instructional strategies, the emphasis has to be on the coherence of the system," Smith said. To help expedite those processes, he and his fellow researchers are now working with teachers and other math educators to develop "practical measures" for instructional improvement.
One technique they've employed sees students complete multiple-choice surveys at the end of their classes. The surveys are designed to gauge things like students' comfort with working in small groups, their impressions of the opportunities they had to share their ideas, and if they feel they learned something useful by sharing with others. Teachers can then use the resulting data to determine whether they should modify the way they structure group work, for example.
"When it comes to teaching, people are often wedded to the ways from which they learned," Smith added. "But the reality is those ways don't always help all students learn. Our goal is to support teachers and coaches, as well as school and district leaders, to improve teaching and learning for all students."
Media Contacts