Last week, UCR's Healthy Campus group released tips for staying physically and mentally healthy while social distancing and working from home.
But for many faculty and staff members with young children, a number of these recommendations might seem difficult — if not impossible — to follow. Being forced indoors with a child, or children, who either won't sit still or need constant supervision or attention is a difficult enough task to perform on a day off.
Unfortunately, parents across the country are now faced with the daunting responsibility of providing full-time child care and/or homeschooling while working from home during a pandemic.
No wonder alcohol sales have spiked.
Picture this: A mother, father, and 1-year-old live in an 800-square-foot apartment in which the mother is taking a Zoom call in the bedroom and the father is working on a project in the living room, and the five minutes during which their child sat enraptured by an episode of "Sesame Street" has now ended, with the toddler deciding that trying to push over the television would make for a much more fun activity. When dad tells the child not to do this, she responds by banging her head against a wall.
Welcome to my Tuesday morning. As you can see, being a productive member of the workforce right now is challenging, as the list of stress-inducing scenarios such as this one is seemingly never-ending. Do you want to hear about the poop on the carpet? No, I don't think you do.
The boundaries between our work and personal lives have completely disappeared, which means if your house is anything like ours, every room is littered with toys and objects taken down off shelves or removed from drawers (one of our pot lids routinely ends up in the bathroom). And once you clean up, it takes just a few minutes for everything to devolve into chaos once again.
My wife and I savor the moments of laughter, silliness, and hugs, because they are what give us the strength to keep going another day.
While playgrounds are closed, walking around the neighborhood is still allowed — for now. In the afternoons, I often take our daughter to the campus of Fuller Theological Seminary in Old Town Pasadena, a few blocks from our house. Its public spaces remain open, so she has the chance to run around, practice climbing steps, and explore the plant life (and dirt). These respites, although brief, help add a measure of much-needed serenity to our day.
It's well known that misery loves company, so we checked in with faculty and staff members who are parents, and asked them to tell us how — or indeed, if — they're managing to cope in these challenging times. Here's what they had to say, in their own words.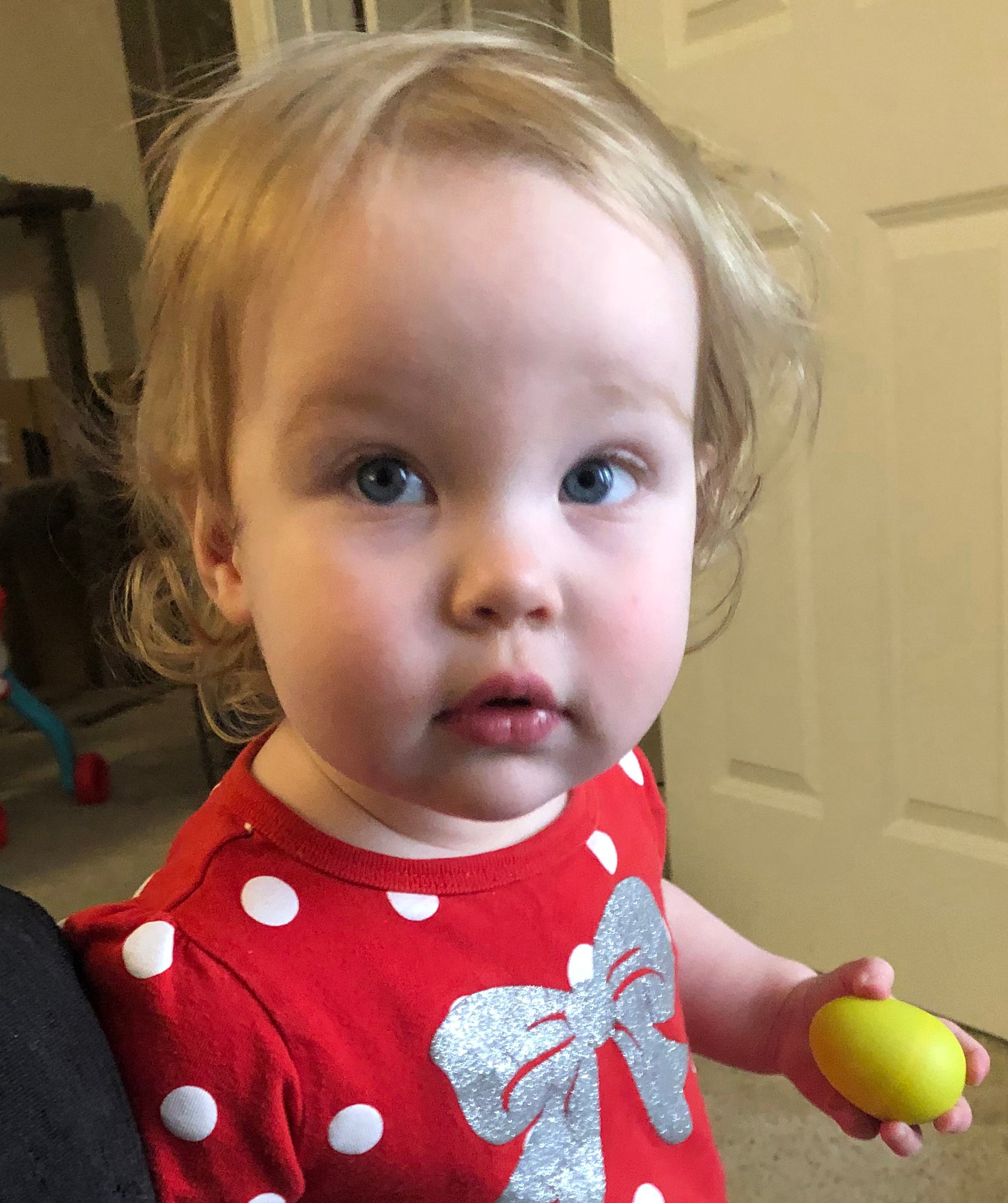 Madeline Adamo, digital content strategist, University Communications
It's week four of our preschool's closure, and I am questioning my aptitude for parenting on the daily. Case in point: Lizzy's watched "The Grinch" every day for the last 25 days. It's her quarantine movie of choice. I'm picking my battles.
The first week of the preschool closure, I felt my blood pressure rise with every email we got about Lizzy's lesson plans, worksheets, and Zoom circle times (you could opt in for group ukulele classes for a small additional fee). With my spouse and I both working from home full time, we felt the most we could do was set Lizzy up with enough open Play-Doh tubs to score 10 minutes of uninterrupted work. If you want a solid 20 minutes, then the activity needs to involve a mess, like "baking."
I had to get off Instagram. Fellow parents, who somehow seemed to have it all together, showcased their involved quarantine crafting projects with small children, their sudden ability to teach their children sign language, or jovial "campouts" in their sprawling backyards. We live in a 750-square-foot apartment with no outside space. Never before have social disparities between my parent friends and I seemed more on display.
But it hasn't been all bad. The parenting memes have been great. We've lowered our expectations on ourselves about homeschooling. We've been approaching things with grace and have thrown previous screen time limitations out the window. It's only a moment in time. Letting Lizzy watch four "Toy Story" movies in a row last week granted us an uninterrupted day's work. She'll probably fondly remember that day for a long time.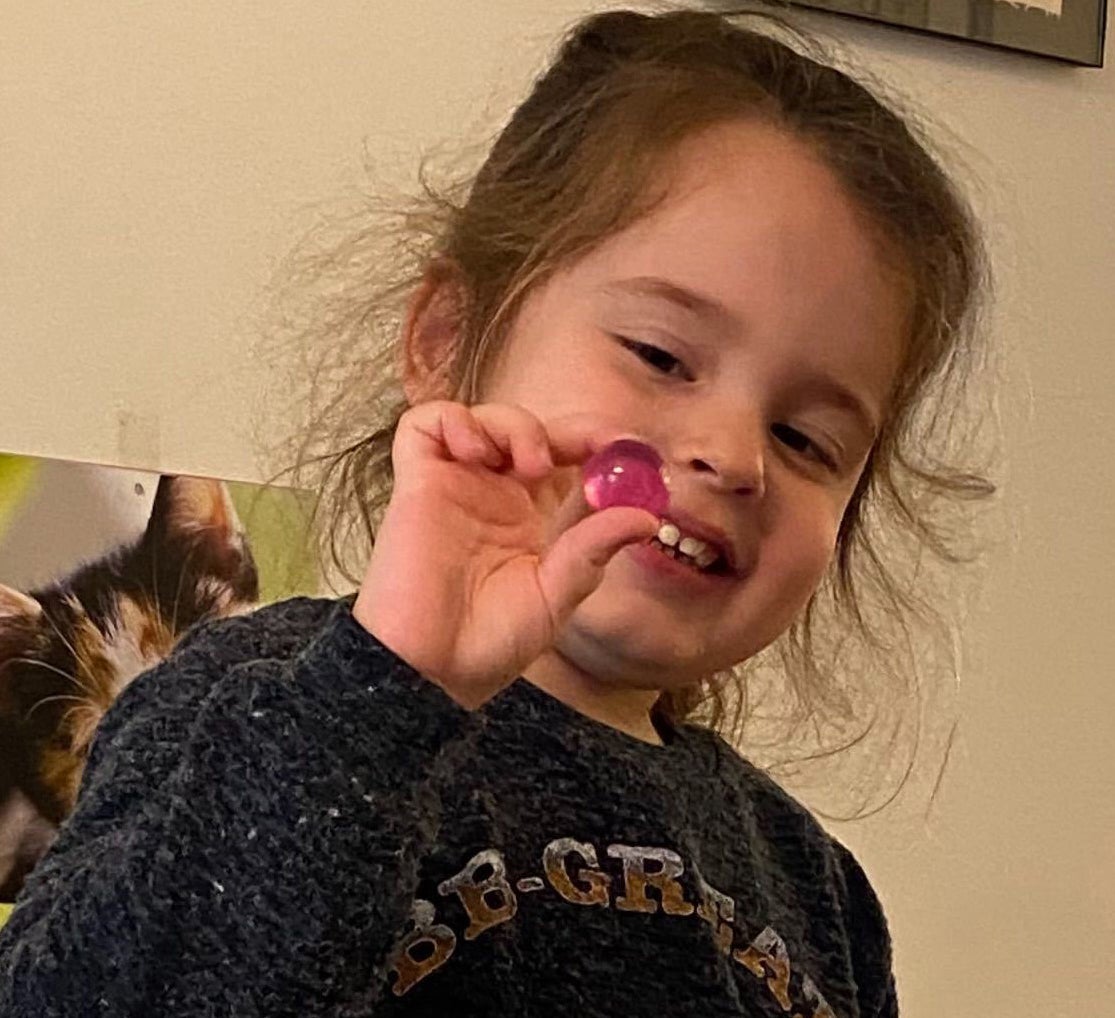 Thomas Dickson, assistant vice-provost of undergraduate education, Student Engagement
Emergency work at a distance has been a mixture of feelings and logistics. Trying to balance a busy day of projects and Zoom meetings and then trying to address the rest of life is extremely difficult. The boundaries between the start and end of the work day seem to blend together when you never leave.
Nights are restless and not restorative. Weekends are packed with cleaning and attempting to get exercise. Early on, I had a schedule for my son that divided the day into 15-minute segments to keep him moving and give me bursts of time to work. Unfortunately, this plan fell flat about 10 minutes into the first day when it took me 5 minutes just to read him the instructions. Having a 6-year-old who cannot fully read instructions is challenging. Learning the systems campus is using can be hard enough, but then trying to learn all the apps and websites my son's school wants him to use — none of which seem to work right and constantly need intervention to keep running — feels at times impossible.
My favorite hour at home so far has been having two overlapping Zoom meetings, staff pinging me with questions, getting text messages and emails, a barking dog, and then realizing my son had wandered into the camera view, discarded his pants, and was dancing for those in my meeting.
I have immense respect for the working parents, students who are parents, and those caring for others during this time. It is extremely challenging and the job never seems to end.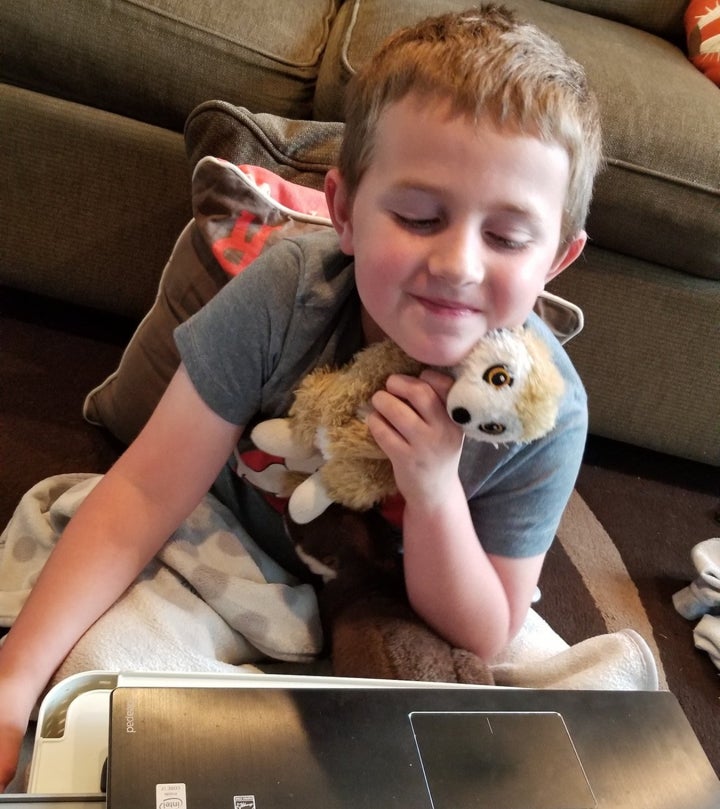 Vanessa Torrez, talent acquisition recruiter and coordinator, Advancement Finance and Administration
COVID-19 threw us into a situation for which we were not prepared. My husband is a firefighter, so I am fortunate to have him home on certain days to help out with our 5-month old son, but on the days he works his 24-hour shift, that is a different story!
Usually, I have the help of family, but social distancing has made that impossible. In the past few weeks, I have found that creating a schedule, capitalizing on naptime, and working when his belly is full have been beneficial. Overall, daily structure is essential, but equally important is giving myself grace when the schedule is thrown out the window.  
I also try to see the silver lining, which, in this case, is being able to spend more time with my son. I have even begun to refer to him as my new co-worker.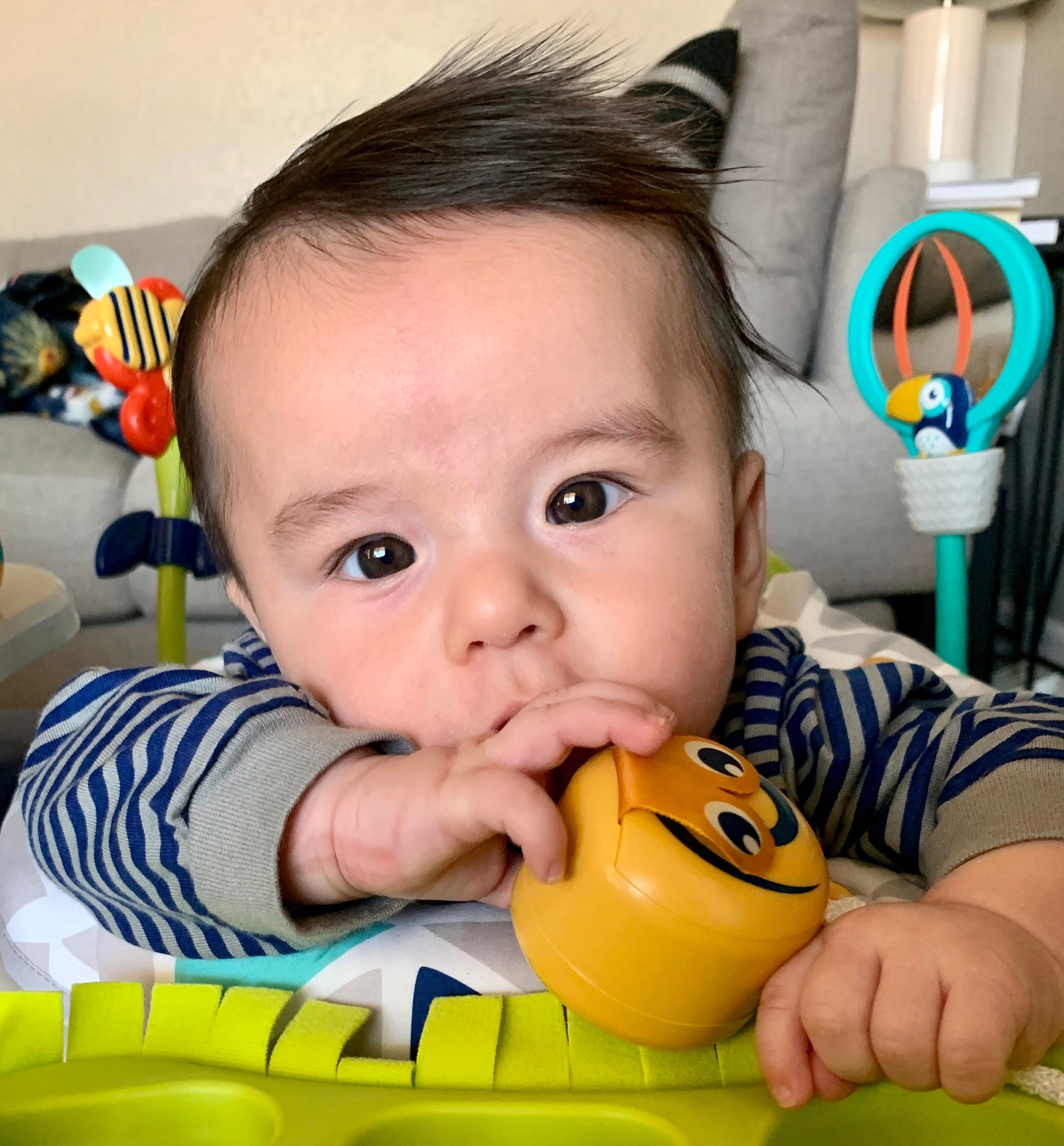 Dani Cook, director of teaching and learning, UCR Library
I have two daughters, ages 21 months and 4 years old. My husband is working remotely too. Everything about this global pandemic situation is hard, and working and parenting is hard.  
One thing that we've been doing that has been working pretty well is sitting down together on Sunday nights and mapping out our work calendars together — I block out times to watch the kids while Billy is in a meeting, and vice versa.
Sustained work has to happen around the margins of the day — before the kids get up or after they go to bed. I can fit in smaller tasks during the day, but anything that requires sustained attention is hard to do with small people asking for help with scissors, or a snack, or whatever.
 We've been trying to keep things as "normal" as possible for our daughters. My husband does circle time (like at preschool) every morning. We try to do something craft-y every day (today we made puppets from paper bags), something science-y (often baking), and read.
The name of the game with toddlers and preschoolers is tiring them out, so we've been trying to get lots of body movement in. Their screen time has basically tripled/quadrupled, which they LOVE, but I'm less excited about. I think they've watched "Onward" about 20 times already.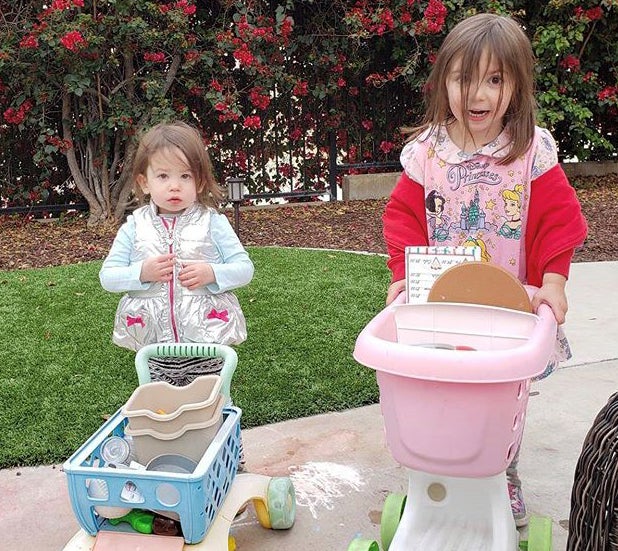 Anupama Dahanukar, associate professor; molecular, cell and systems biology, CNAS
My daughter is only 5, and having time that is free of someone asking for something is a distant luxury. I found it completely impossible to meet the goals and expectations I set for myself for the shelter-at-home period, and some semblance of sanity returned only after I downgraded some of those expectations.
I've had to accept that loud crying in the background could well happen during my Zoom lecture, as it did last week. That homeschooling is not for us, because my daughter, who generally loves homework, may be resisting due to big feelings triggered by all the strangeness of the goings-on. That I simply have to work around the hundreds of times I will be interrupted each day for water, snacks, a change of clothes, or "Can I watch a video?" or "How much work do you have left?"
Thanks to those interruptions, I will send my emails without reviewing for typos, take an extra day or two to finish some tasks, and most certainly not be able to take on anything that isn't urgent or essential.
As a community, we have to understand this about parents with young children and make adjustments for that. In the meantime, I'm trying to appreciate the fact that my little one is more receptive to folding her own laundry, even if she does not want to do any math.