It's 6:30 a.m. and a group of men are happily fist-bumping one another, smiles evident under their face masks.
The morning's exercise leader is Bert Wright, '99, who is about to lead the group on a 3-mile trek around the UC Riverside campus.  
"We've considered writing cease and desist letters," said Jalani Bakari, '88, provoking laughter from others who acknowledged Wright is known to take routes that can challenge their physical endurance. "But hey, most men have lost weight, anywhere from 20 to 50 pounds." 
Both Wright and Bakari are UCR alums. After the pandemic hit in March 2020, they realized sitting around all day could not be an option. They also knew that they missed the comradery and inadvertently created the Barbershop Walk. It's the unofficial group that allows these men to laugh and discuss politics, finances, career plans, while also mentoring the younger walkers. 
"Traditionally, barbershops have been spaces that allow men a space to gather and create their own sense of community," said Bakari, who graduated with a history degree. He's lost 40 pounds since June. "So, we're calling this the Barbershop Walk."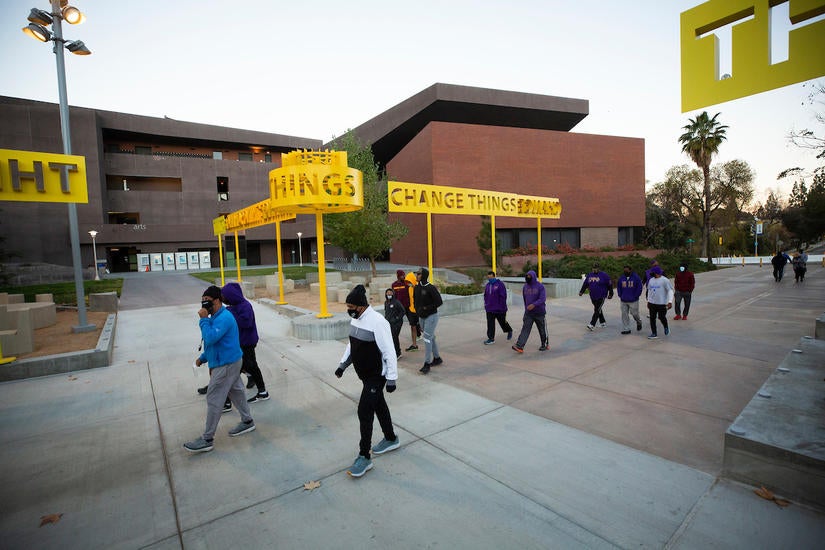 The group is intentionally designed as a space for men to gather with friends and recharge their physical and mental health, Wright and Bakari said.
They communicate via text messages and come from all over the Inland Empire — as far as Corona and Hemet. The walks, which take place Monday through Friday, have included as few as three people, or as many as 20. The men wear face coverings and try to keep a safe distance as they walk through UCR. Sometimes they run up and down the softball field's bleachers, other times they challenge one another up and down the College of Humanities, Arts, and Social Sciences yellow circular stairways.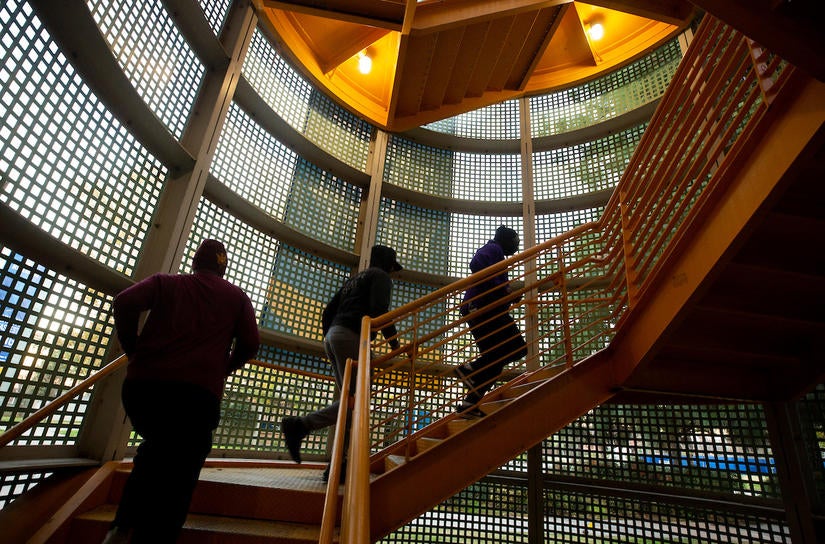 "It's a great way to safely get together and eliminate that sedentary life," said Paul Green, an associate professor with UCR's Department of Ethnic Studies.   
UCR student Deyv's Deshommes, a fourth-year African American Studies major, also joins the walks. On a recent Friday, he spoke to Green regarding career options and about helping increase the number of Black students attending college.
"I get to talk to people like Professor Green about the responsibility we have to help others and also get his thoughts on the current state of our country," Deshommes, 26, said.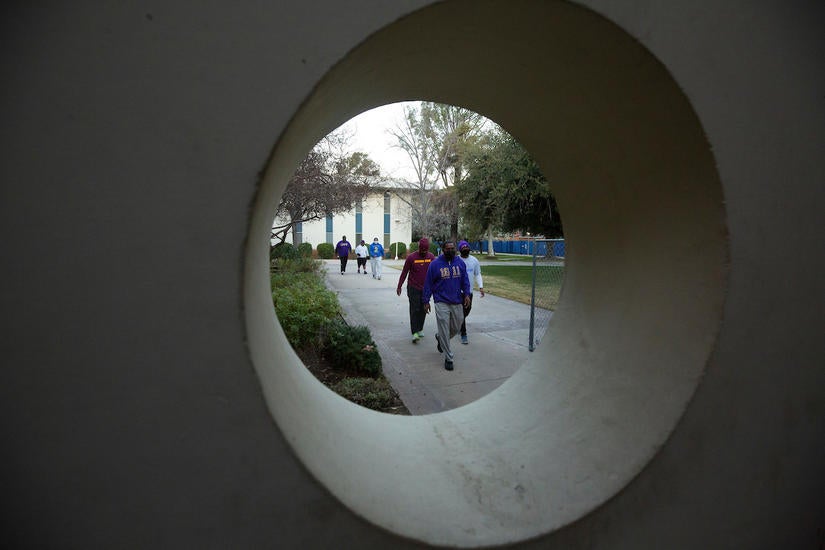 Also among the walkers is Cam Clifton, a resident director with UCR's residential life administration team. Clifton has lost 40 pounds in the past year. Some Barbershop Walk participants are just friends of friends, and others have connected to the group through UCR's Omega Psi Phi fraternity chapter. 
Wright, who holds a liberal studies degree and is past president of UCR's Black Alumni Chapter, appreciates the morning exercise before starting his workday. The pandemic has put many limits on social connections, but walking is a simple way to gather safely and still build the social, emotional, and mental health men need, he said. 
"It's a great reason to get out of the house and take care of ourselves," said Wright as he led the group of men up and down a fire access road behind parking lot 9. By the time they reached the top, the sun had peeked over Box Springs Mountains. "We talk about finances, family, health. It's great comradery and a way to give ourselves some self-care."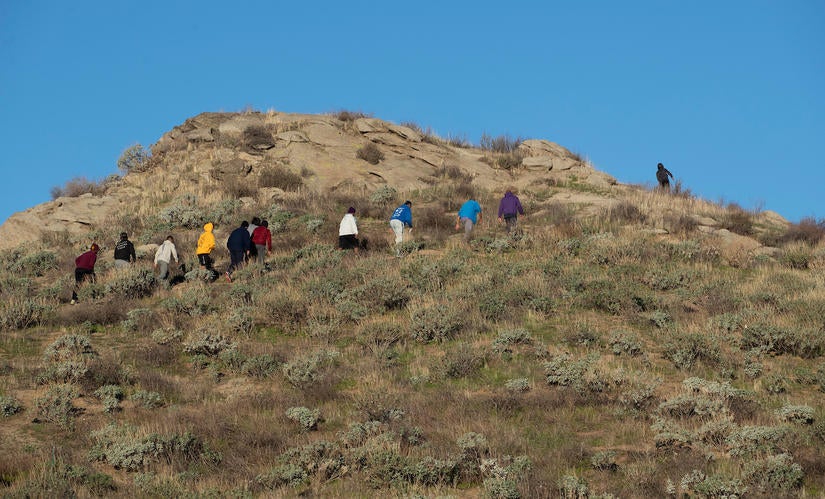 Media Contacts