Photo: 2020-21 recipient Alyssa Carranza, courtesy of Alyssa Carranza
School sports changed Hueston Harper's life. The stepson of a sharecropper raised in New Mexico's Rio Grande Valley 5 miles from the nearest school, Harper had to wait until he was 10 and skilled enough at riding a horse across the rough terrain before he could finally enroll. A talented student and athlete, Harper excelled in school and worked his way through eight grades in five years.
His stepfather thought completing junior high was enough education for the teenager and insisted Harper quit school. A coach intervened.
"The basketball coach told him that education was a way out of poverty, so he ran away from home," said Lawrence Harper, UC Riverside professor emeritus of mathematics and Harper's son. "His biological father had agreed to put him through high school, so he came to Gardena and went through high school there and then to Compton Community College before he was recruited by the track coach at USC."
Harper was captain of the track team and, as a guard for the football team, was a starter in the 1933 Rose Bowl game against the Pittsburgh Panthers. At USC, Harper met Margaret Wilson, whose father was an electrical engineering professor at the university and had died when she was nine years old. Like Harper, she was majoring in physical education and attending the university on scholarship. The two married after graduation and began their careers teaching and coaching at Hemet High School. They passed along their love for education and athletics to their four children. As a former student athlete and retired educator, Lawrence Harper continues to be a passionate supporter of both.
"One of the reasons that I stuck with athletics is I felt it was one of the great engines of social mobility in our society," he said. "Dad was able to come from a culturally deprived background and, with the help of an athletics scholarship, get a university education."
To honor their parents, Lawrence Harper and his brother Steven endowed the Hueston M. and Margaret W. Harper Award in 2006 to support student athletes at UCR who excel in sports and academics. To date, nine student athletes have received the Harper Award, each finding that playing school sports has a range of benefits.
Alyssa Carranza, who earned her B.S. in biology this spring and was a member of the women's soccer team, received the Harper Award in 2020-21, the same year she was named a member of the Big West Academic All-Conference team. "I have learned how to work well with others, how to address problems, and, since I am the captain of my team, how to be a successful leader," she said. "All of these attributes are sure to help me in my future career aspirations, as I want to go to dental school after UCR."
Gilbert Chung was a member of the men's tennis team and had been recognized as a Big West Men's Athlete of the Week when he received the award in 2019-20. "Even now that I have graduated, tennis has had a lasting impact in my everyday life which motivates me to continue to be healthy, have discipline, and, most importantly, pass the knowledge I have learned through coaching the next generation of young athletes," said Chung, who earned his bachelor's degree in business in 2020, master's in finance in 2021, and now works as a commercial real estate credit analyst and tennis instructor.
The Harpers and their children experienced similar benefits from playing sports, which is why the family was inspired to help other student athletes. "That's exactly one of the reasons that I've continued supporting athletics at this level," Lawrence Harper said. "In my life there's just a tremendous synergy between the academic education and the education of reality that you get from that hard-nosed competition in athletics."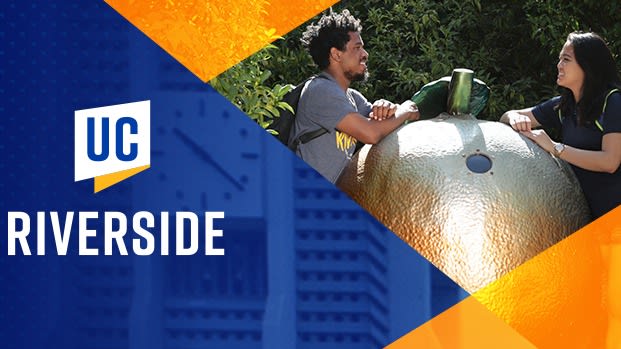 Giving to UCR
Your philanthropic support propels Highlander student-athletes to new heights on campus, in competition, and in their future careers.