BUILDING A HEALTHY FUTURE
The School of Medicine continues to grow as its newest building broke ground over the summer.
By Vladimir Oge and Ross French
Work began on the UCR School of Medicine's new Education Building II, or SOM Ed II, earlier this summer, generating a lot of excitement among the medical school's students, faculty, and staff. Approved for construction by the UC Regents in March 2021, it is expected to be completed in mid-2023 and will be just south of the current SOM Education Building and east of Boyce Hall. Completion of the 90,000-square-foot building project is a critical milestone in the growth plan for the School of Medicine, as the new building will provide space for class sizes up to 125 students per year.
This expanded space will allow the school to continue fulfilling its mission of increasing the number of physicians in the underserved Inland Empire. Here are five things to know about the building:
Innovative learning and study space: SOM Ed II will feature tiered classrooms that can be easily reconfigured to allow small- and large-group gatherings. Outside of the classroom, the building will feature study spaces for individual and collaborative group study.
A home away from home: SOM Ed II will serve as a central hub for the School of Medicine and includes "hoteling" space for those who work or study primarily in clinics or local hospitals, offering a comfortable area for work and collaboration when on campus. This will increase opportunities for spontaneous student-faculty-staff interaction among clinical, research, and community-focused students, staff, and faculty. The building features a "home-like" atmosphere, including balconies, furnished patios, kitchenettes, a meditation room, and other lounge spaces. The spaces will be equipped with noise buffers.
A welcoming and collaborative space for the community: The new building and its outdoor plaza will provide space to house faculty members who educate and mentor medical students and host aspiring students visiting the campus through the school's multiple pipeline programs.
Open to the public: The facility will allow the School of Medicine to host community events, meetings, workshops, educational lectures, and annual special events, such as the Thomas & Salma Haider Biomedical Breakthrough Lecture, the Celebration of Medical Education Gala, and celebratory events such as Commencement and the White Coat Ceremony.
Designed with sustainability, safety, and access in mind: The design of the LEED platinum-certified facility allows for plenty of natural light, including a courtyard, and will be energy-efficient with a roof of solar panels. The building will feature all the necessary accommodations for those living with disabilities.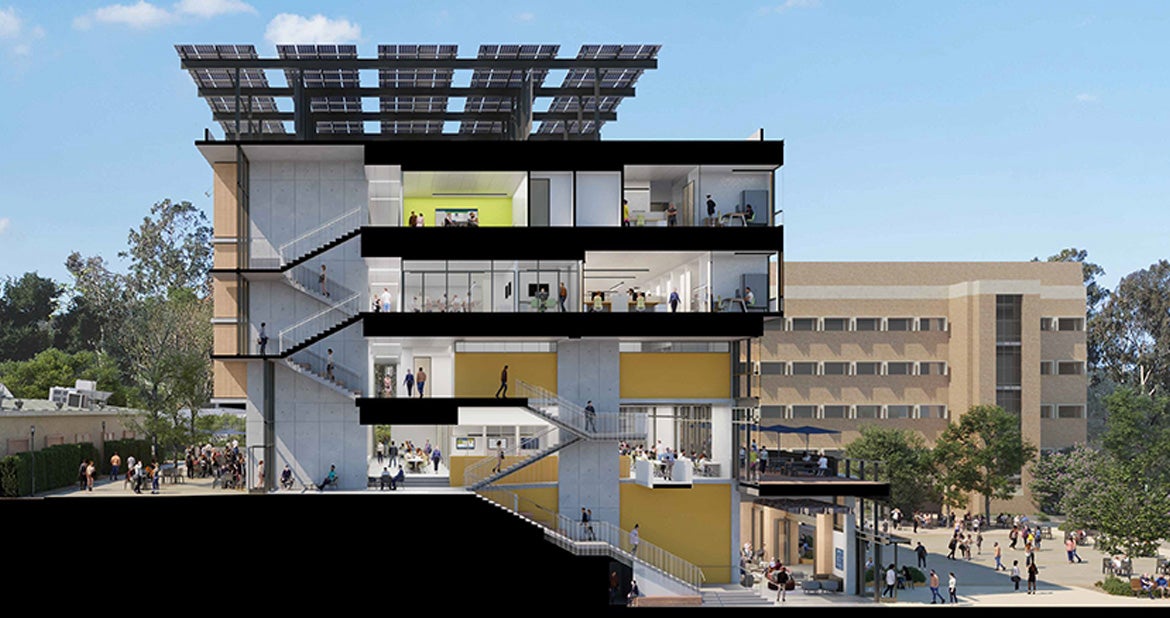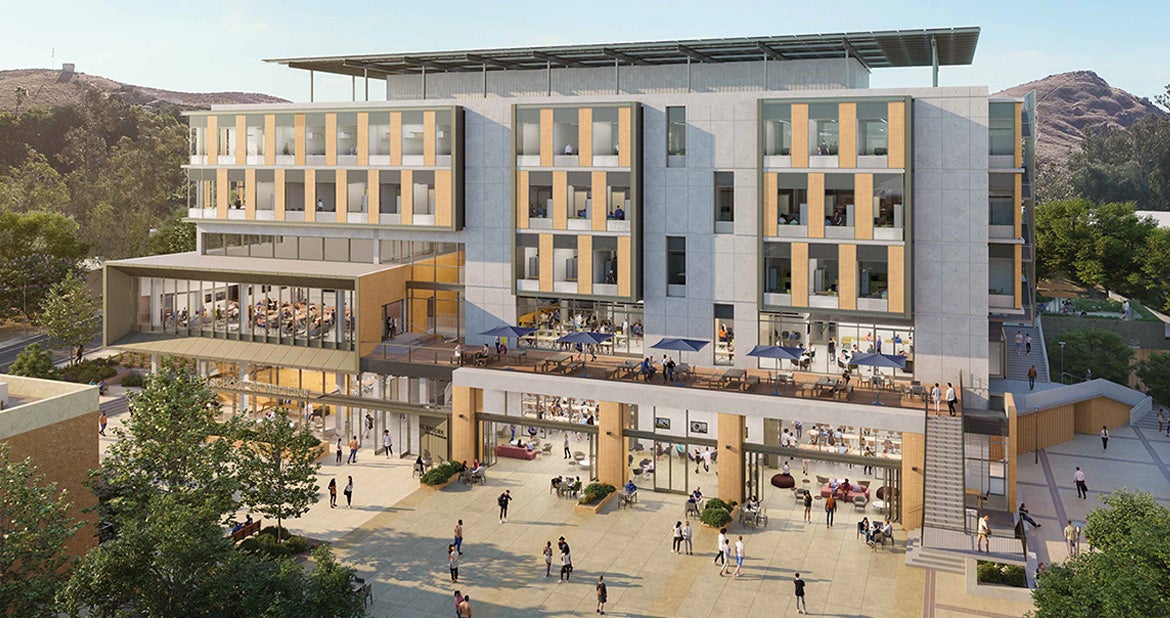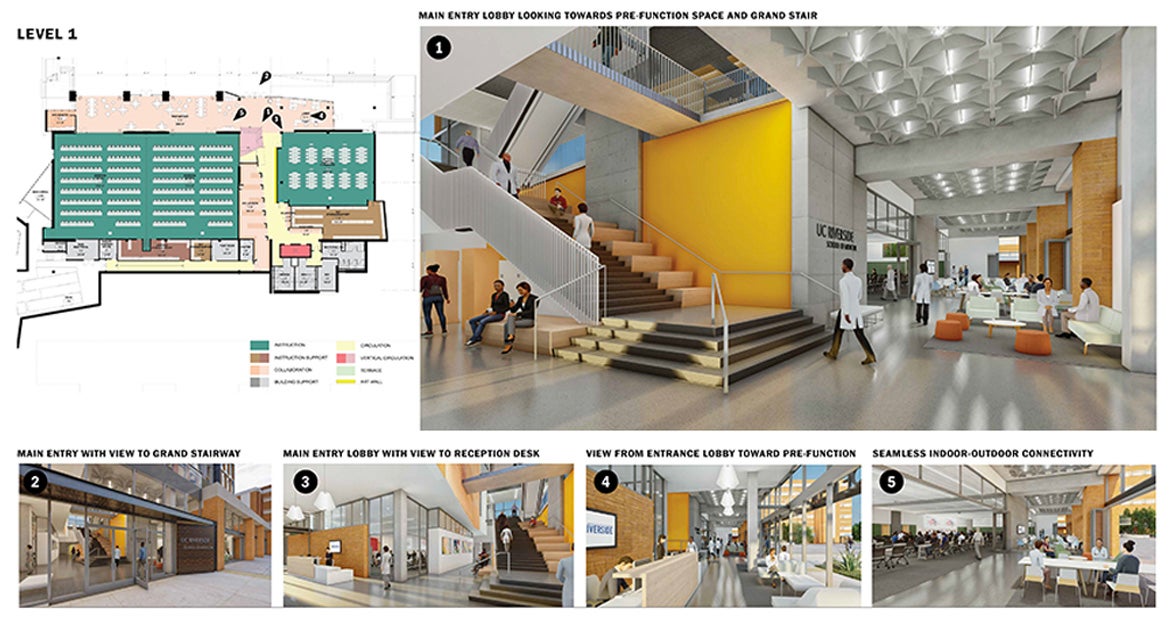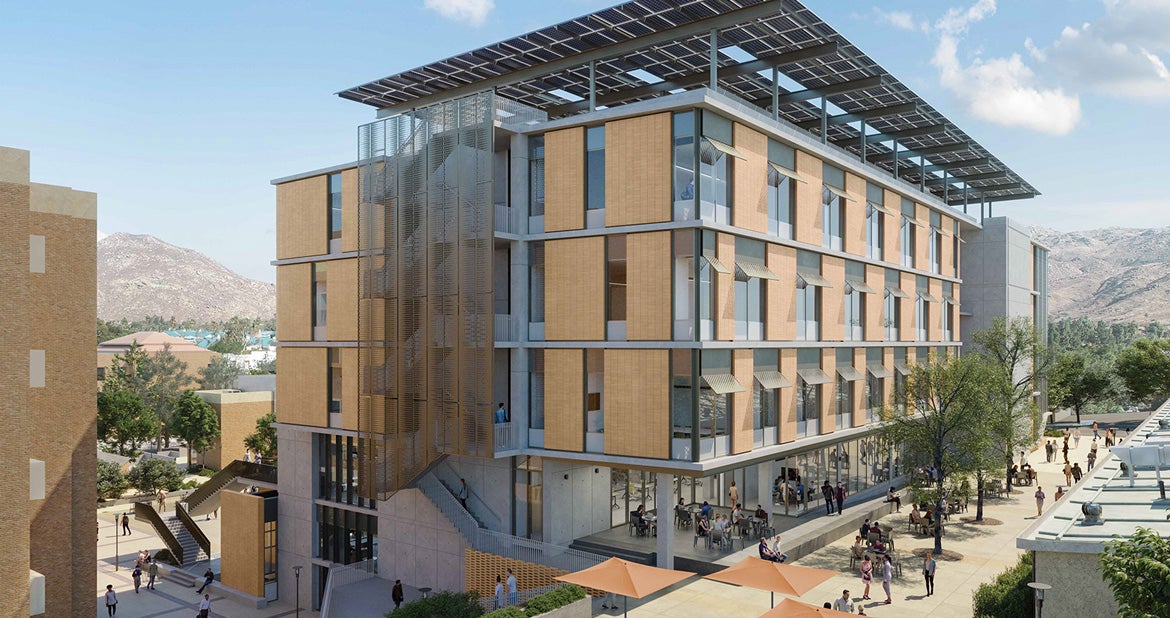 ---
Return to UCR Magazine: Fall 2021