NEW WAYS TO LIVE AND LEARN
A look at UCR's newest student spaces.
By Imran Ghori | Photos by Stan Lim
 Watch a tour of the new Student Success Center.
UC Riverside opened two new student-serving buildings this fall, providing a major increase in instructional space and housing. Both projects, the Student Success Center and the North District Apartments, will help meet enrollment rates that are expected to grow in coming years.
Located in a prominent spot on the Carillon Mall, the Student Success Center features high-tech lecture halls and a daylit central atrium with a three-level staircase that rises to a view of the center's sloped roof. In a first for the campus, the building includes a 400-seat lecture-in-the-round classroom. Other features include a mix of classrooms, small- to large-sized lecture halls, multipurpose rooms, student study areas, meeting rooms, and a student lounge.
Located at the north end of campus, the North District Apartments is made up of two buildings, five and six stories respectively, that house roughly 1,500 beds in one-, two-, and four-bedroom apartments. The apartments come furnished with beds, desks, and a fully equipped kitchen. Amenities include a fitness center, study areas, and a game room, and an outdoor mall is landscaped with palm trees, bushes, and grass to create a neighborhood feel. Students can relax in outdoor hammocks or lounge chairs and play table tennis or foosball in a shaded patio area.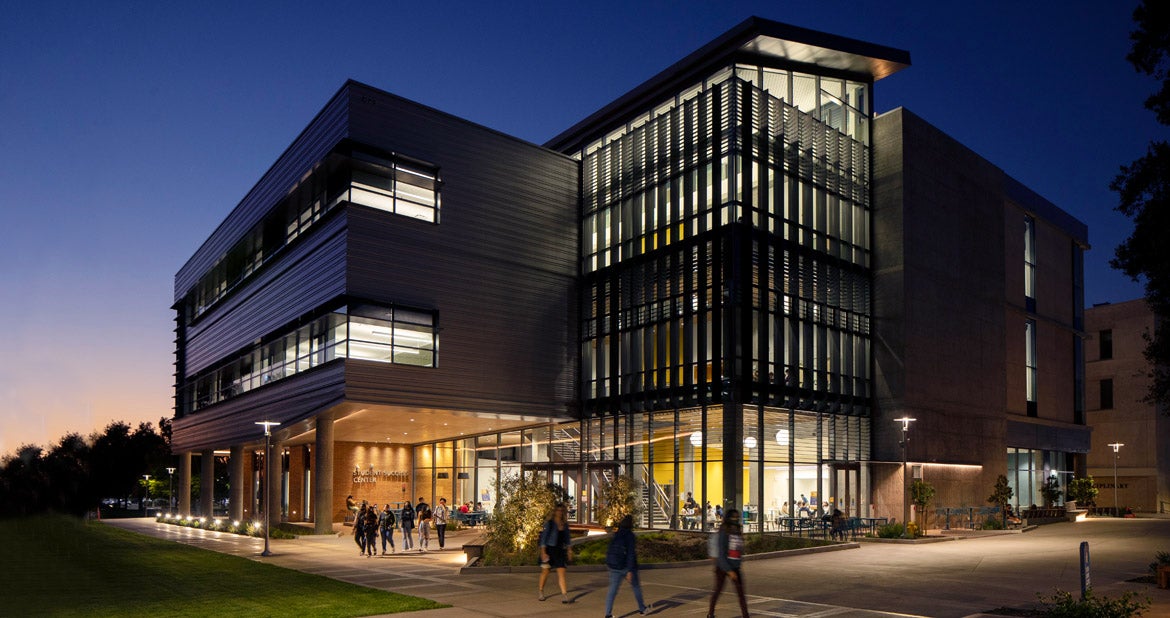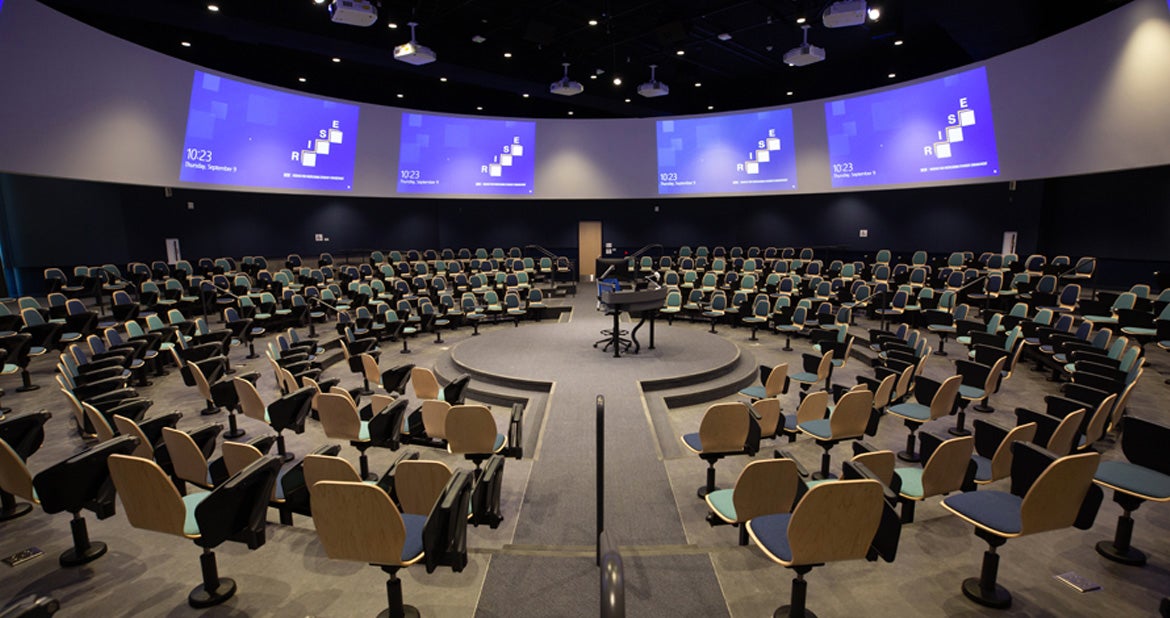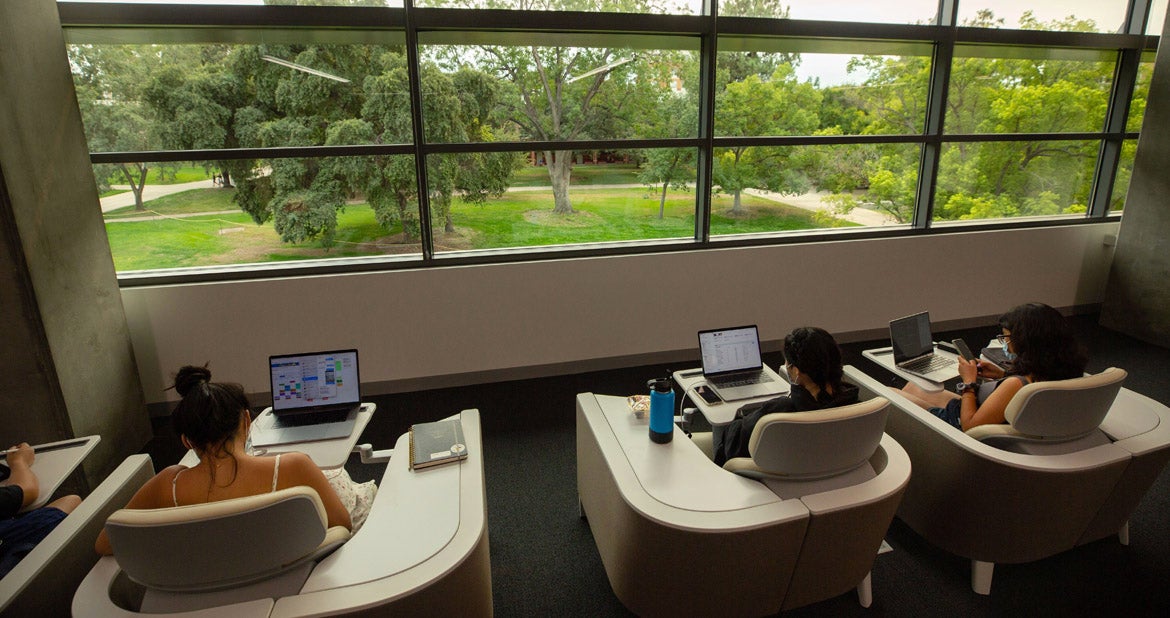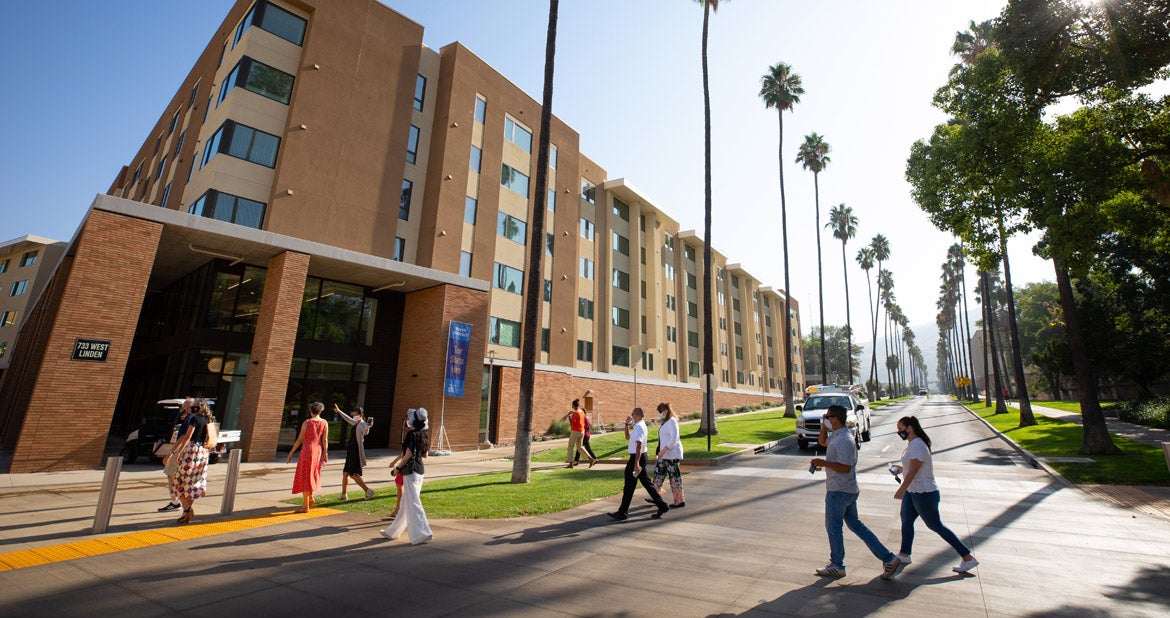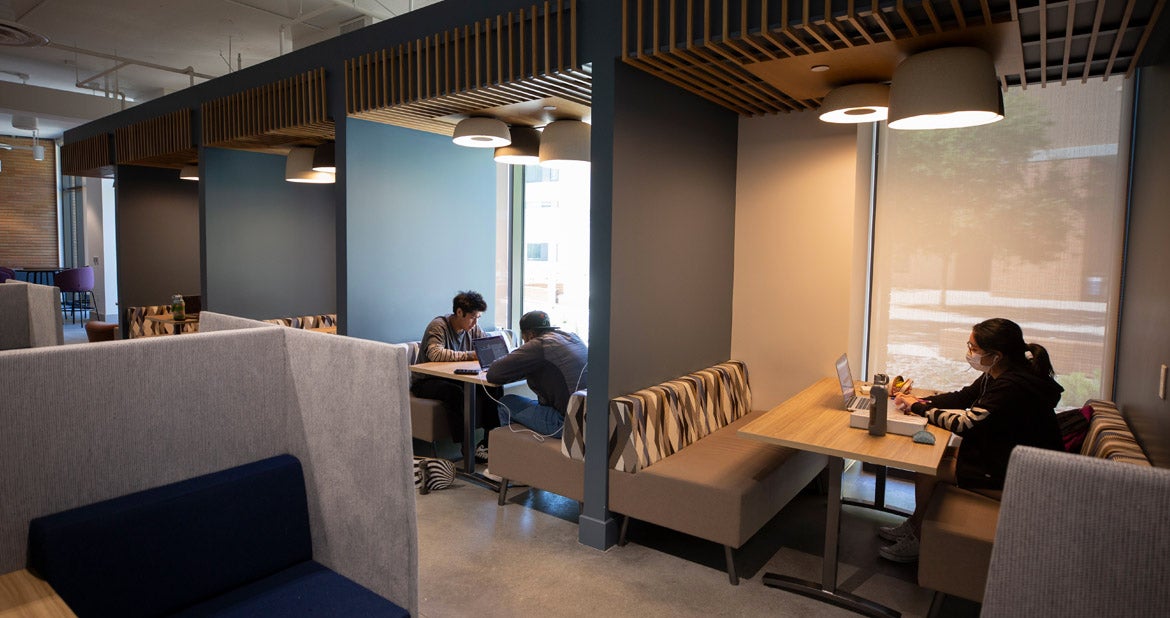 ---
Return to UCR Magazine: Fall 2021