STUDENT SPOTLIGHT
---
ELYSHA CASTILLO
By Malinn Loeung | Photo by Stan Lim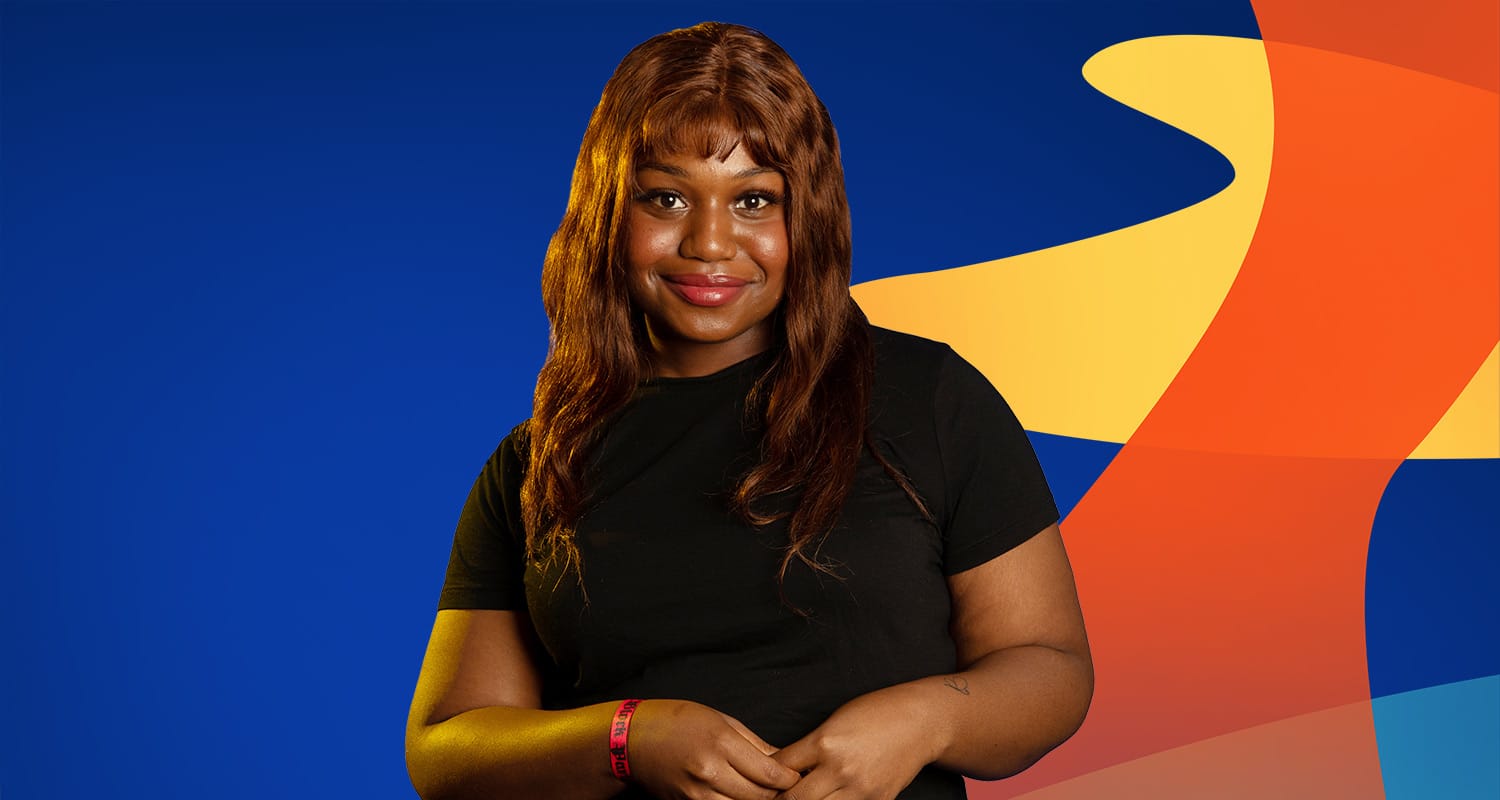 From Caribbean to Californian
Before Elysha Castillo was a Highlander, the fourth-year sociology major was a Belizean, living in the tropical Caribbean country for the first nine years of her life. Castillo's mother carved a path for their family's eventual journey to "States" — as her family refers to the U.S. — by heading out independently years earlier to seek employment. While her mother planted roots in the U.S., Castillo spent her childhood in Belize with her grandma and cousins, enjoying comfort food, like curry chicken with rice and peas. And although Castillo was taken out of the Caribbean, the Caribbean has not been taken out of her. At UCR, she joined the Caribbean Student Union and Central American Student Alliance, student organizations that helped her stay connected to her culture.
Inclusion Over Assimilation
The move from Belize to the U.S. was surrounded with questions like, "Am I going to meet Hannah Montana?" and "Will the people look like me?" The former based on her appreciation for the show portraying Miley Cyrus as both a regular girl and a superstar; the latter on concerns of having to assimilate into her new environment. She chose UCR after internet searches revealed a campus with people of color like her. The level of diversity piqued her interest, made her feel welcome, and encouraged her to celebrate her Blackness.
Turning Frustration into Dedication
Although Castillo believes there are more opportunities for underrepresented students at UCR than other universities, she still had work to do. Her passion for advocating for students led to her becoming vice president of external affairs for Associated Students of UCR, or ASUCR. With ASUCR, Castillo lobbied for over $200 million in funding geared toward recruitment and retention of students from under-resourced communities; free menstrual products for students; and programs that support undocumented, formerly incarcerated, and foster youth students. Castillo's lobbying efforts have seen increased labor rights for UCR students and faculty as well as the passing of the Cal Grant Reform Act this summer — a landmark shift that will make the state's largest financial aid program more inclusive and equitable.
Taking Action
In response to the COVID-19 pandemic and social unrest surrounding the Black Lives Matter movement, Castillo co-founded "Let's Take Action" with fellow UCR students, a group dedicated to student empowerment and justice for the Black community. She also started a subgroup to provide student-to-student mental health support. What started as a 300-student group chat on the GroupMe social media platform developed into a grassroots effort to connect Highlanders, offering an inclusive and safe environment accessible to all students during the campus shutdown. The group provided 24/7 text support, held biweekly discussions, shared resources, and encouraged students to seek professional care from UCR's Counseling & Physiological Services. Set to graduate this fall, Castillo is spending her last quarter focusing on her studies and starting her professional career in government and social media. She hopes the next generation of Highlanders will be inspired to pick up where she left off and continue advocating for their needs and for each other.
---
Together with your philanthropic support, we can propel tomorrow's artists, engineers, entrepreneurs, educators, physicians, policymakers, scientists, and leaders into their bright futures.
Make your donation to the Beyond Brilliant Student Support Fund at donate.ucr.edu/Fall2022.
---
Return to UCR Magazine: Fall 2022