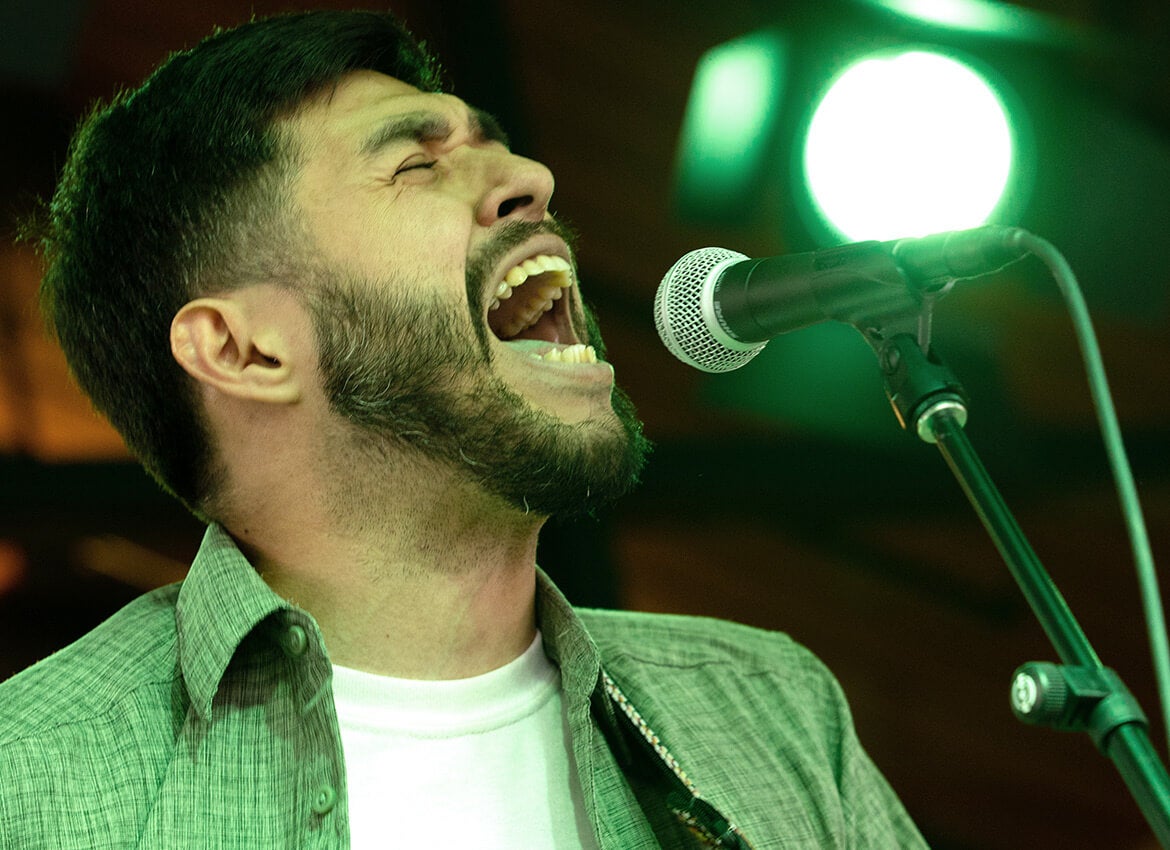 LIVE AT THE BARN
After 7 long years, the iconic UCR venue is welcoming performers back to the stage
By Imran Ghori
or decades, UC Riverside's Barn has been a thriving center of the Inland region's music scene, hosting acts from Van Morrison to No Doubt to Rage Against the Machine. The venue, known for its low wooden rafters that fans would sometimes swing on during sweaty shows, hosted its final performance on the old stage in 2015.
In March, following an expansion and renovation project completed in 2020, the live music tradition returned to the Barn at its new outdoor stage. A St. Patrick's Day performance featured Southern California acts Chola Orange and Kiki Diago. It was the first of several happy hour shows featuring local acts and music nights themed to holidays like Cinco De Mayo. It has also featured student acts such as The Oddity and Studies of the Starcross.
Mano Mirande, a local independent concert promoter hired by Barn staff, said it's a first step in testing the waters with hopes of holding ticketed events in the fall. And at least once a quarter, Mirande said he hopes to book a headliner who wouldn't normally play in a small venue like the Barn, which has a 500-person capacity for the outdoor stage. As a concert goer who attended punk shows at the Barn in the 90s and later played there in his own band, Mirande knows that the venue means a lot to music enthusiasts.
"Everybody is really excited to have live music back at the Barn," he said. "Everybody's been waiting."
Mirande said he hopes to book a variety of genres from country to punk rock. The Barn also plans to work with KUCR to bring in DJs and promote events. At the St. Patrick's Day show, Andrew Plasciento, bassist for Kiki Diago, said his band was thrilled to inaugurate a new era of music at the iconic campus venue.
"We've been hearing stories about the Barn and people who played here forever," he said. "When we heard we could play here, we were hyped. It's an honor to be in the same space."
---
Return to UCR Magazine: Summer 2022