Since 1986, the UCR Alumni Association has honored graduates who personify the university's tradition of excellence and service. Through their personal and professional achievements, these individuals bring distinction to UCR, contribute to the betterment of society, and enhance their communities.
The university will honor the following individuals at the Chancellor's Dinner on October 20, 2018. Proceeds from the dinner benefit scholarship and fellowship initiatives at UCR.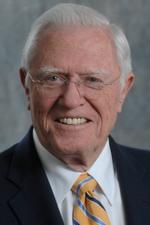 UCR Medallion: Charles E. Young '55
This honor is presented in recognition of extraordinary service, dedication, and leadership in the field of education.
Charles E. Young served as UCLA chancellor from 1968 to 1997, and as president of the University of Florida from 1999 to 2004. In recent years, he has served as the interim superintendent of the Sonoma Valley Unified School District, CEO of the Museum of Contemporary Art, Los Angeles, and president of the Qatar Foundation. He is a former chairman of the prestigious Association of American Universities, and has served on numerous educational commissions and corporate boards of directors, including semiconductor manufacturing company, Intel. Young received a bachelor's degree with honors in political science from UCR in 1955, and served as UCR's first student body president. He earned a master's degree and doctorate in political science from UCLA.
Distinguished Alumnus Award: Martin Pasqualetti, Ph.D. '77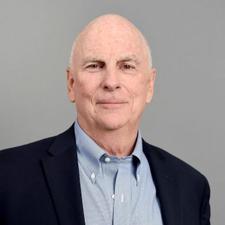 The most prestigious honor bestowed by the UCR Alumni Association, the Distinguished Alumnus Award is based on national and international distinction in one's field and significant contribution to humankind.
Martin J. Pasqualetti serves as a professor in Arizona State University's School of Geographical Sciences and Urban Planning. He is also co-director of the Energy Policy Innovation Council and a senior sustainability scientist with the Julie Ann Wrigley Global Institute of Sustainability. Pasqualetti has dedicated his 40-year professional career to studying energy from the perspective of geography.
This pursuit has resulted in advancements in many areas, including landscape change issues of energy security and geopolitics; the sense of place; perceptions of energy provision and use; energy education, environmental costs of energy demand; public acceptance of renewable energy landscapes; and the spatial nexus of our need for food, energy, and water.
He earned a bachelor's degree from UC Berkeley in 1967, a master's from Louisiana State University in 1969, and a doctorate from UCR in 1977, all in geography. The title of his Ph.D. dissertation, "Energy in an Oasis," was one of the first studies to examine the growing conflicts between renewable energy development and existing land use.
Pasqualetti was appointed by two Arizona governors as chair of the Arizona Solar Energy Advisory Council and is the co-founder of the Energy and Environment Specialty Group within the American Association of Geographers. He is on the Board of Directors of the Land Art Generator Initiative, and he serves on the editorial boards of several academic journals, including Energy Research & Social Science. Pasqualetti's most recent published work is the 2017 book "The Renewable Energy Landscape: Preserving Scenic Values in our Sustainable Future," which he co-authored. In 2017, he received the Alexander and Ilse Melamid Gold Medal from the American Geographical Society for his international contributions to the study of energy.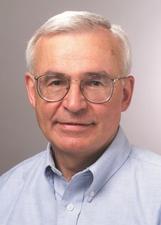 Alumni Service Award: Giles Waines, Ph.D. '69
This award honors superior service in the public sector or a sustained pattern of volunteer service in the community, arts or for the benefit of UCR that has positively represented the university and fellow citizens.
Giles Waines, an emeritus professor of genetics in the Department of Botany and Plant Sciences, served as director of the UCR Botanic Gardens and the UCR Herbarium until his retirement in June 2017. Waines, who received a doctorate from UCR in 1969, provided 35 years of exemplary service to UCR, developing the UCR Botanic Gardens into a public resource for the campus and Riverside community, as well as a center of education and outreach.
Outstanding Young Alumnus Award: Brenda Martinez '10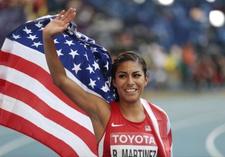 This award recognizes alumni aged 40 or younger with a significant record of career and/or civic achievement and promise in their profession.
Brenda Martinez, a track and field athlete specializing in middle distance races, represents footwear manufacturing company, New Balance. Martinez won a silver medal in the 800-meter race at the 2013 IAAF World Championships in Moscow. Martinez also represented the U.S. at the 2012 IAAF World Indoor Championships in the 1,500-meter race. At UCR, Martinez holds the school record in the women's 800-meter, 1,500-meter, and 5,000-meter races. She was a member of UCR's indoor and outdoor distance medley relay and holds the record for the fastest time in the history of the program. Martinez was also named UCR Female Athlete of the Year in 2008.