Alejandra Dubcovsky, an associate professor of history at UC Riverside, has received a $231,000 award from The Andrew W. Mellon Foundation to support a fellowship during which she will work to become one of the few historians working with the Indigenous language Timucua.
The fellowship, called a New Directions Fellowship, will allow Dubcovsky to study over 27 months Timucua, an Indigenous language spoken in what is now northern Florida and southern Georgia.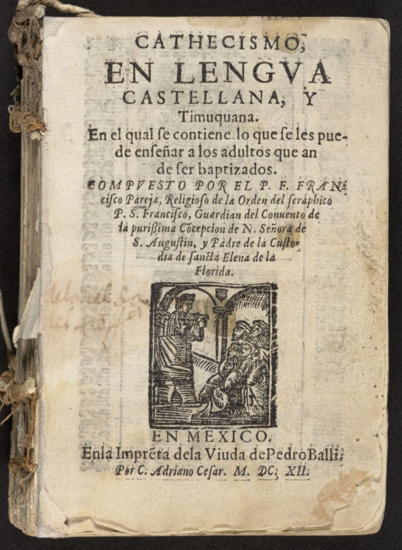 "Timucua once had over 100,000 speakers, but it has been over 200 years since anyone has spoken this language," Dubcovsky wrote in her proposal to the Mellon Foundation. While several people can read Timucua, no one speaks it, she said.
The Timucua had a large footprint in what is now the southeastern U.S., with 35 chiefdoms, and they produced many written records. But Dubcovsky said the Timucua have received little attention compared to still-spoken Native languages including Creek and Choctaw.
"Timucua men and women were responsible for some of the earliest writings by Indigenous people in a Native language in what is now the United States," Dubcovsky wrote in her proposal. "Their stories, beliefs, and intellectual work deserve recognition."
To date, historians have worked almost exclusively from the Spanish-language translations of Timucua texts. But Dubcovsky said those translations contain many errors, critical omissions, and miss important nuances such as grammatical markings in the original text.
"Timucuas had their own ideas," Dubcovsky said. "Timucua writers recorded their stories and histories within colonial texts; they used the written word to protest Spanish abuses and make demands; they wrote about internal conflicts, local concerns, and one another. Timucua writers quickly transformed literacy into a tool of resistance."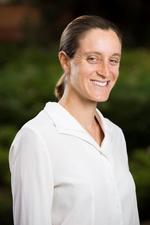 As part of the project, Dubcovsky will use Indigenous research methods, working with and alongside several of the Native nations that lay claim to Timucua lineage. She will work extensively with the 17th century Timucua language texts. And she will also enroll in numerous language programs and visit archives in Florida with Timucua holdings.
Dubcovsky's research focuses on Native American history, Spanish borderlands, and the early American South. She began her exploration of Timucua five years ago, and in 2017 co-authored with University of Florida anthropologist George Aaron Broadwell the article, "Writing Timucua: Recovering and Interrogating Indigenous Authorship," in the journal Early American Studies.
Several years ago, she received a fellowship to produce a translation of a Timucua epistle, the results of which will soon be published with Broadwell as co-author in Transactions of the American Philosophical Society.
Dubcovsky joined UCR in 2016. She is the author of the Harvard Press-published book Informed Power: Communication in the Early American South. She will take a one-year sabbatical from UCR during the fellowship.
The award was announced by the Mellon Foundation on March 15. 
About The Andrew W. Mellon Foundation: The Andrew W. Mellon Foundation is the nation's largest supporter of the arts and humanities. Since 1969, the Foundation has been guided by its core belief that the humanities and arts are essential to human understanding. The Foundation believes that the arts and humanities are where we express our complex humanity, and that everyone deserves the beauty, transcendence, and freedom that can be found there. Through our grants, we seek to build just communities enriched by meaning and empowered by critical thinking, where ideas and imagination can thrive.  
About the featured image: A 1732 map of American territories claimed by France, England, and Spain. It lists several Timucua towns.
Media Contacts