It was announced on Sept. 30 that prospective students looking to enter the University of California, or UC, system as first-years or transfers can now hit that submit button as early as Sat., Oct. 1.  
This is especially helpful for students who want to get their higher education applications in ASAP so they can focus on their current schooling, employment, or personal lives.  
The UC application, which covers all nine undergraduate UC campuses, became available to prospective students in August 2022, allowing them to start entering information into the application. But up until this year, they had to wait until Nov. 1 to submit. The application deadline is Wednesday, Nov. 30. 
"As our campuses begin their academic year, the admissions team at the University of California is busy planning for the upcoming application cycle and cannot wait to welcome the next class of exceptional undergraduates to the university," said systemwide UC Executive Director of Undergraduate Admissions Han Mi Yoon-Wu. "We recognize that the application period can be stressful and confusing, which is why we hope the expanded timeline will allow prospective students to work on their applications earlier and afford them the opportunity to research the campuses that best align with their aspirations for college." 
Important UC Riverside Dates: 
• Prospective students applying to the UCR campus for the fall 2023 term can expect to begin receiving admission notices in March 2023 for both first-years and transfers. 
• Admitted students have until May 1, 2023, for first-years and June 1, 2023 for transfers to submit their statement of intent to register. 
To learn more about our campus, connect with UCR Undergraduate Admissions. Our counselors can also assist with application process questions.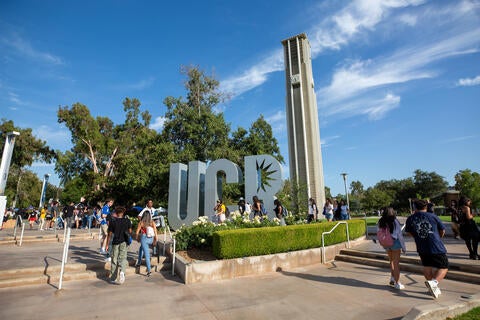 Prospective applicants with technical questions about the application submission process can contact the UC Application Center via phone or email. The center is available Mon.–Fri., 10 a.m.–6 p.m. PT at (800) 207-1710 (within the U.S.), (925) 298-6856 (outside the U.S.), or via email at ucinfo@applyucsupport.net. 
Media Contacts