Audiences in several Southern California cities, including Riverside, will be serenaded with classical music by Latin American composers during the 5thannual Villa-Lobos International Chamber Music Festival.
The festival was born from a partnership between Paulo C. Chagas, professor with the University of California, Riverside' Department of Music, and internationally renowned cellist Lars Hoefs. Both decided to honor Heitor Villa-Lobos, Brazil's late chamber composer, conductor, cellist, pianist, and guitarist. Many identify Villa-Lobos as the greatest South American composer.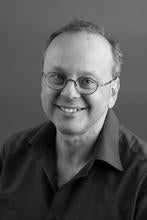 Villa-Lobos' skill in combining Brazilian folk music with European classical music, and his ability to compose exclusively for cello ensembles, set him apart. This year, the festival has 13 performances in cities from Los Angeles to San Diego, running from Jan. 9-Feb. 2. Admission for most of these programs is free and open to the public. 
The Barbara and Art Culver Center of the Arts in downtown Riverside will be the stage for the Jan. 10 performance. Attendees will be the first to experience two world premiere musical pieces, one from Chagas and one from Brazilian composer Marco Padilha. 
Chagas' premiere, "Pomona, overripe" is mainly inspired by artist Paul Klee's painting "Pomona, overripe" (1938). The painting honors the Roman nymph, responsible for fertility, growth, and abundance.
"Pomona is also the Southern California city located halfway between Riverside and Los Angeles. The piece is a triple homage to California, Villa-Lobos, and Paul Klee," Chagas said. The 10-minute composition for cello and piano is exuberant, the notes highlight abundance and also include a couple quotations from Villa-Lobos' own work. At the piano will be Filipino-American Victor Santiago Asuncion.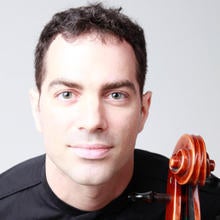 Offering concerts that include a mix of classical and contemporary music, all by Latin American composers, is a way of granting access to songs and music that is not always readily available, said Hoefs, who is the festival's artistic director.  
"I hope that people discover beautiful, worthwhile music that they didn't know before," said Hoefs, a native of Wisconsin who spent many years living in Los Angeles and is now teaching in Brazil. "I hope the audience discovers talented composers such as Paulo. We are presenting and offering beautiful Latin American chamber music to the Southern California audience."  
If You Go
What: 5thannual Villa-Lobos International Chamber Music Festival
Date: Thursday, Jan. 10
Time: 7 p.m.
Location: Barbara & Art Culver Center of the Arts, 3834 Main St. in Riverside 
Tickets: Free and open to the public
For a complete program and schedule visit: villalobosfestival.com
Media Contacts