Amir Zaki wanted to capture more than an exterior view of California's skate parks. 
With his DSLR camera gear in hand, Zaki waited for the perfect dawn light to illuminate the interior contours of 12 parks that are now featured in his book and upcoming photo exhibitions. 
Zaki, an art professor at the University of California, Riverside, spent two years researching the recreational spaces and knew he wanted to present them from new angles. His work became "California Concrete: A Landscape of Skateparks," a 128-page hardcover monograph published this month by Merrell. Accompanying the book launch is his photography exhibit, "Empty Vessel – Amir Zaki," which opens Sept. 19 at the Frank M. Doyle Arts Pavilion in Orange County. The show will travel to UCR's Culver Center of the Arts in Riverside in January 2020.    
"I approached this project knowing that I wanted to get inside of the park, inside the spaces," Zaki said. "It's an insider's point of view. I went inside these structures, some with very narrow spaces because I wanted those angles, which are not very visible to someone outside looking in. It's definitely from a skateboarder's view." 
Zaki grew up skateboarding on the streets of Beaumont, California. It wasn't until his 30s that he picked up another skateboard and started becoming familiarized with the jagged, bowl-shaped parks.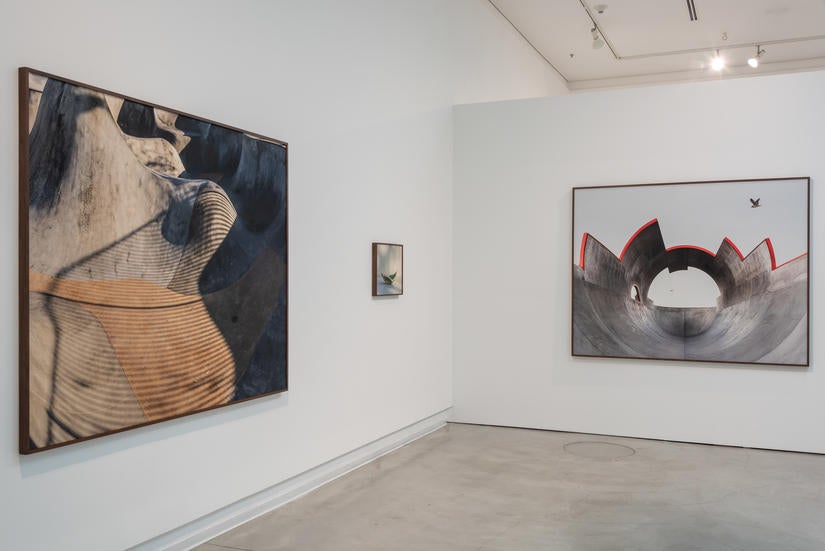 In essence, Zaki's camera takes the viewers on "180" and "360" flips, only without a skateboard. The wide angles from inside the bowls are images that are intentionally devoid of people in an effort to showcase the grandiose concrete vessels. The exhibit will also feature images of shards from small broken ceramic vessels — a juxtaposition to the enormity of the parks.     
Twelve of the thirteen parks he shot, which extend from San Jose in the north to San Diego in the south, are included in the book. These cement structures are carved cavities in the earth, or what Zaki refers to as "anti-architecture" spaces. 
His career has been built on finding the unique angles to things that might seem banal. But to an artist's eye like his own, they are monumental, mysterious objects. 
"California Concrete: A Landscape of Skateparks" includes essays written by celebrity skateboarder Tony Hawk and Los Angeles-based architect Peter Zellner.
Tyler Stallings, director at the Frank M. Doyle Arts Pavilion, is curating the exhibition at both sites. He previously served as artistic director of the Culver Center of the Arts.  
In an essay to introduce Zaki's exhibit, Stallings notes that the photographer's work mirrors C.R. Stecyk's documentation of the "Z-Boys" skating the empty swimming pools of 1970s Southern California. 
"However, such photos always prioritized and highlighted the performances of the skateboarders, their tricks, the emblems on the undersides of their boards, and the environs where they hung out," Stallings wrote. "Fundamentally, this kind of work is a variation on street photography, to which Zaki's work does not belong. Nonetheless, it is worth noting that in the context of skateboard photography, Zaki's photographs are perhaps the first to focus on skateparks, that is, the built environments created for skateboarders."
Details
What: "Empty Vessel – Amir Zaki," photography exhibit and book launch 
When: Sept. 19- Dec. 5 at the Frank M. Doyle Arts Pavilion, 2701 Fairview Rd. in Costa Mesa; and
Jan. 18-April 5, 2020 at the Culver Center of the Arts, 3824 Main St., in Riverside
Details: Preview opening on Sept. 19, 5-7p.m.; book signing and artist-led exhibition tour Sept. 21, 2-3p.m.; opening reception Set. 21, 3-5p.m.
Admission: Free and open to the public for the exhibit at the Frank M. Doyle Arts Pavilion. Admission at the Culver Center of the Arts is $6; $3 for seniors and veterans; free for college students and children under 12.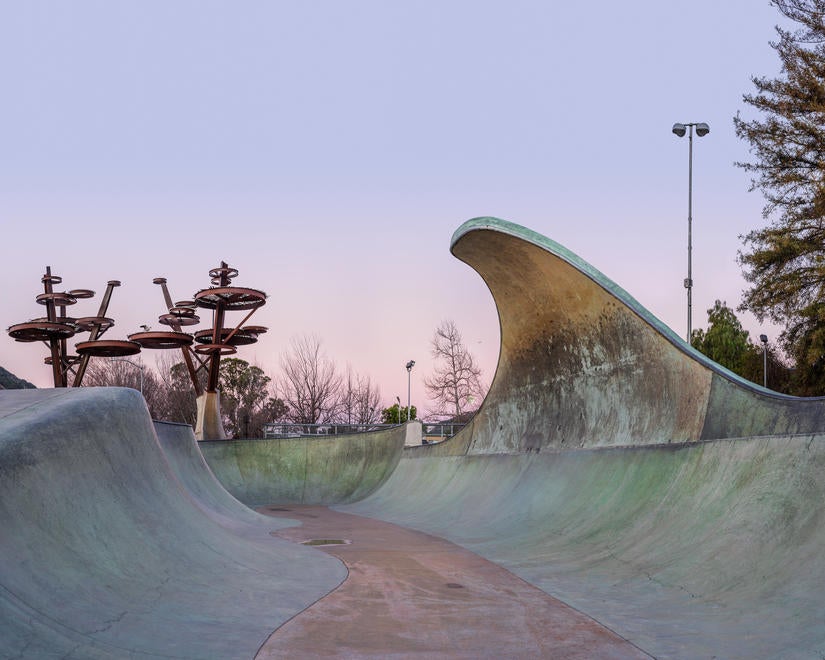 Header image: Courtesy of Amir Zaki. 
Media Contacts