"American Dirt" is the No. 1 New York Times bestseller, has been called this generation's "Grapes of Wrath" and received strong reviews from Publishers Weekly and Kirkus.
It has received support from prominent Mexican American and Latina authors, including Sandra Cisneros, Erika Sánchez, Reyna Grande, and Julia Alvarez, who predicted the book would "change hearts and transform policies." Stephen King loves it. So does John Grisham. Oprah Winfrey has anointed it in her Oprah's Book Club.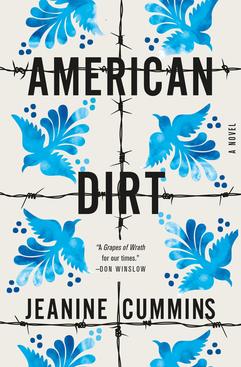 But many authors have sharply criticized the book, including the choice of author Jeanine Cummins to write from the perspective of Mexican migrants. It's been remarked Cummins not only failed to accurately convey Mexican migrant experiences, but that she portrays "a Trumpian fantasy of what Mexico is." In a review, poet and writer Myriam Gurba wrote that "American Dirt" was full of clichés and stereotypes about Mexico.
Several UC Riverside writers are among 138 authors who have signed a petition asking Winfrey to reconsider her endorsement, among them Creative Writing professor Susan Straight, a onetime National Book Award finalist and winner of the prestigious Edgar and O. Henry awards. Her latest book is "In the Country of Women."
Straight's first grievance is with the author's craft, noting what she described as Spanish-language gaffes and logistical problems — including how an upper middle-class women wouldn't detect the tell-tale signs she's dating a drug kingpin; and why she would take the train with people of much lesser financial means rather than fly.
"You shouldn't write about a character you don't know enough about," Straight said. "What do they eat, what do they smell, what shampoo do they use? What do they see when they look out the window?"
Beyond that: "This was called the new 'Grapes of Wrath,' and yet this story talked about the trail of immigration, and not what happens once they get to America."
But the larger issue, Straight said, is that "publishing is so New York-centric."
"This is not the writer's fault altogether. Publishing has not been inclusive at all, especially to voices that are real stories of immigration," she continued. "California voices are almost always excluded from New York publishing. Voices from the East Coast are always prioritized. American publishing should recognize this huge market."
Straight will lead a March 10 panel discussion focused on stories and narratives often left out of mainstream publishing, especially those from writers of color. "It's not just about who gets to write what, but also about what stories are out there; what the rest of the world sees that comes out of American publishing," Straight said.
Alex Espinoza will join Straight in the March 10 discussion, along with authors Angie Cruz and Dawn Lundy Martin. Espinoza is UC Riverside's Tomás Rivera Endowed Chair of Creative Writing. Born in Tijuana, Mexico, he graduated from UCR in 2001 with a bachelor's degree in creative writing. His novels include "Still Water Saints" and "The Five Acts of Diego León." His newest book, "Cruising: An Intimate History of a Radical Pastime," was published in June 2019.
"The Latinx community continues to be sorely underrepresented in the publishing world, and our stories largely remain overlooked and undervalued," he said. "Until this imbalance is rectified, publishing houses across the country will continue anointing authors and books that malign and distort communities of color in harmful ways."
Richard T. Rodríguez, UCR associate professor of media and cultural studies, said he first heard of "American Dirt" through Gurba's "unrelenting review."
"The issue consists of two threads: first, the exclusion of Latinx authors by mainstream publishing companies. There's a plethora of examples of authors who have written, with personal knowledge, of the immigrant experience, but have not been published by these publishing houses," said Rodriguez, who is the author of "Next of Kin: The Family in Chicano/a Cultural Politics" and is at work on two projects: "Undocumented Desires: Fantasies of Latino Male Sexuality" and "Latino/U.K.: Postpunk's Transatlantic Touches."
"The other thread is that in 'American Dirt,' you could read the author's unfamiliarity with the culture. It is a narrative written by someone who is not deeply familiar with the culture and only knows it on the surface. It's very much the classic anthropologist who hangs out with locals for a short period of time, returns to the university and creates a narrative based on that short visit."
The March 10 discussion featuring Straight and Espinoza is scheduled to take place from 2-4 p.m. in the CHASS Interdisciplinary New Media Lab, INT 1109, and is open to the public. 
Media Contacts