When the coronavirus pandemic hit, Charles Evered, a professor of playwriting at the University of California, Riverside, began to think about how he could help. He fell back on what he knows: supporting artists.
His nonprofit organization, the Evered House, honors his late father, Charles J. Evered, a World War II Army Air Corpsman who succumbed to lung cancer over 40 years ago.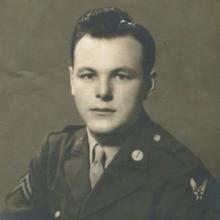 Remembering his father's perseverance, his love for his country, and his generous heart, Evered wants to keep those principals alive by extending his 2-acre, one-story ranch house in Flamingo Heights, near Joshua Tree National Park, to the essential workers who are leading the fight against COVID-19. 
"These last three months happened, and it became evident that we needed to extend our support to first-responders, front-line workers, and the kid stocking bread in the supermarket. Many have lost their lives, and it's been for us," said Evered, a noted playwright and director who has written screenplays and teleplays for studios such as Steven Spielberg's Dreamworks, Universal Pictures, NBC, and Paramount Pictures. His produced film and television credits include an episode of "Monk" titled "Mr. Monk and the Leper" for USA Network. He also wrote and directed the feature film "Adopt a Sailor," starring Emmy winners Peter Coyote and Bebe Neuwirth. 
The pandemic has amplified the definition of what a conflict zone is, said Evered, a former lieutenant in the U.S. Navy Reserve.   
"It's really just a matter of looking outside your window and saying, 'Hey, this is going on and we have to evolve,'" Evered said. "We just want to give people a quiet place to work on special projects."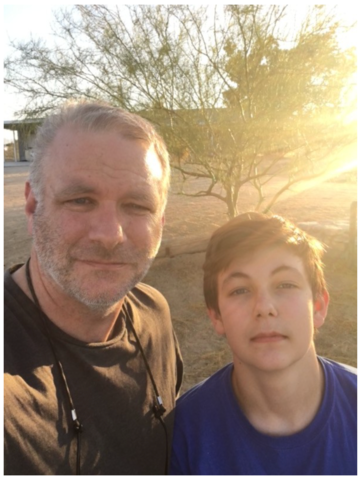 Evered House awards residents a free monthlong stay and an honorarium to help cover travel and food expenses. Three artists are selected each year in October, March, and April, when the weather is best in the high desert town. Applications are accepted year-round.  
"When I was awarded writing residencies at places like the Millay Colony for the  
Arts in the Berkshires or the Edward F. Albee Foundation in Montauk, New York, they really gave me the time I needed to focus on projects that were exciting to me," Evered said. 
After acquiring the house in April 2017, Evered worked on assembling a mentor board, made up of accomplished and award-winning advisors. As he fundraised and furnished the house with donated items, in 2018-2019 he hosted the first three artist residents:  
Sari Fordham, a writer and La Sierra University professor who wrote about her family's experience living in Uganda in a memoir, "Wait for God to Notice," scheduled for publication in spring 2021 by Etruscan Press; 
Chani Dawson, a former Navy cryptologist and ceramist; 
Loren Marsters, a novelist and playwright who is a decorated Vietnam War veteran  
The house is a special place for Evered's family. The residency program was co-founded by his wife, Jacqueline Evered, who serves as the nonprofit's secretary. 
Evered's commitment to offering free residencies triggered support from his own teenage son, John Evered, who spent several years as a U.S. Naval Sea Cadet. Together, they spent two months in spring 2017 clearing out brush and carving out a long circular driveway around the residence.   
 
Evered's daughter, Margaret Evered, is studying political science and Russian at George Washington University in Washington, D.C., and has also volunteered at the house. See a photo gallery and get a virtual tour of the house. 
 
"It was real hard work, hot as heck and labor intensive. I'll always be thankful to John for honoring the legacy of his grandfather that way," Evered said. "I'm proud of both of my kids, and I know their grandfather would be proud of them too."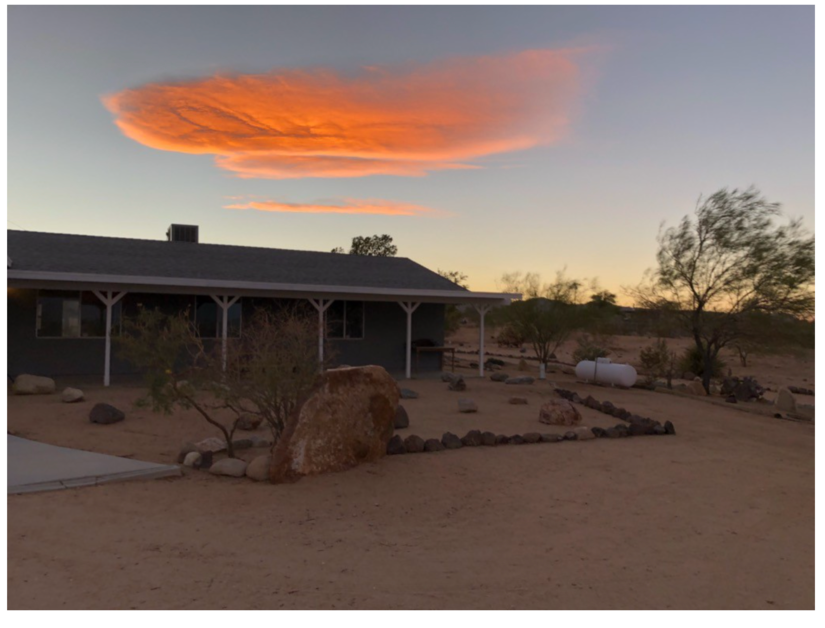 Media Contacts