The National Endowment for the Humanities, or NEH, has recognized the valuable work four UC Riverside faculty do in expanding research and educational opportunities in language and culture. 
Claudia Holguín Mendoza, assistant professor of Hispanic studies, and Jorge Leal, assistant professor of history, received a joint $150,000 award for. Liz Przybylski, associate professor of music, and Sarita Echavez See, professor of media and cultural studies, each received an award of $60,000.
"CHASS faculty are leaders across many humanistic and interdisciplinary disciplines, and we are fortunate they are here to share their expertise," said Daryle Williams, dean of the College of Humanities and Social Sciences. "By doing so they shape our understanding of the human experience. Each of us, led by that upwardly mobile UCR student, is a beneficiary. My congratulations and our collective gratitude to Claudia, Jorge, Liz and Sarita." 
 
In total, the NEH gave $24.7 million in grants for 208 humanities projects across the country, according to a January announcement from NEH, an independent federal agency and one of the largest funders of humanities programs in the United States. 
"These NEH grants will support educators and scholars in enriching our understanding of the past and enable cultural institutions from across the country to expand their offerings, resources, and public programming, both in person and online," said NEH Acting Chair Adam Wolfson. "We look forward to the many new insights and discoveries that these 208 exemplary projects will make possible."
Meet the faculty and their projects:
Claudia Holguín Mendoza, specializes in Spanish linguistics, and Jorge Leal, a cultural and urban historian
Project title: Spanglish and Bilingualism in Latinx Studies 
Project description: A two-year curricular development project to create two new bilingual Latinx history courses and to incorporate a bilingual pedagogical approach into additional Latinx studies humanities courses.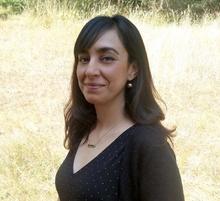 Throughout the U.S. educational system, Latinx history courses are currently taught using primary sources almost exclusively in English even though there is a significant and growing student population who are heritage speakers of Spanish, known as Spanish Heritage Language learners, or SHL learners, particularly at UC Riverside.
With the pedagogic guidance that the researchers are building as part of this project, SHL students will be able to use their skills and expertise (at any level) to understand historical primary sources about Latinxs in the United States in their original Spanish and Spanglish.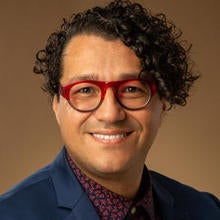 "Latinx programs throughout the country have educated broad groups of students in the histories, and cultures of Latinx in the U.S. However, Latina/o/x students do not see their own experiences reflected in the curriculum very often," Holguín Mendoza and Leal said. "Our project is the first to design a full curriculum that promotes and advocates for the validity of Latina/o/x students' experiences and bilingual skills. Our bilingual teaching model for individual courses and/or Latinx Studies programs on the national level will also create an online resource and regional in-person workshop for educators."
---
Liz Przybylski, specializes in hip hop practices in Canada and the United States
Project title: Sonic Sovereignty: Hip Hop and the Shifting Popular Music Mainstream, 2008–2018
Project description: Completion of a book and two open-access articles about indigenous hip-hop musicians, media professionals, and the concept of sonic sovereignty.  What does sovereignty sound like? The book "Sonic Sovereignty: G/local Hip Hop and the Shifting Popular Music Mainstream" answers this question through ethnographic research and media analysis undertaken with indigenous hip hop musicians and media professionals.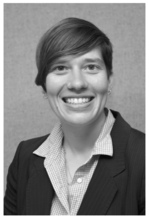 The research is rooted in Winnipeg, an indigenous music broadcasting center in Canada whose resonance is heard across borders. It reveals the wide and deep impacts of innovative indigenous hip hop station Streetz FM and probes the forces that led to the station's closure, even as its music continued to find popularity with audiences. 
"I extend research that explores the racialization and gendering of urban-format popular music and detail the implications on how Indigenous artists are heard—and silenced—through popular music distribution," Przybylski said. "Musicians are actively building sonic sovereignty, navigating the expectations of mainstream airplay while pushing aesthetic and political boundaries. The artists with whom I work offer interventions that resonate with audiences in the United States, Canada, and globally."
---
Sarita Echavez See, interdisciplinary researcher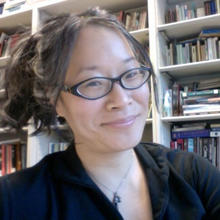 Project title: Make Do: Filipino American Visual Culture and the Everyday Arts of Survival
Project description: Research and writing leading to a book about contemporary Filipino American art and visual culture, and small businesses that create and exhibit visual culture through modes of inventive survival.    
Media Contacts