The hook-handed boogeyman from the 1992 film "Candyman" has haunted a generation, becoming an icon of the horror genre.
Now, creative duo Black Kirby — John Jennings and Stacey Robinson — seek to decode the titular character in the new exhibition "Reflection Eternal: The Candyman Illustrated Syllabus" on view at the Culver Center of the Arts Aug. 31-Jan. 19, 2020. The exhibition is the second in a series of three artist projects organized by Black Kirby for UCR ARTS following "Uncaged," an exhibition centered on superhero Luke Cage, which debuted last fall.
Jennings, an Eisner award-winning graphic novelist and professor of media and cultural studies at the University of California, Riverside, has always been fascinated with horror and said he and Robinson, an assistant professor of graphic design and illustration at the University of Illinois, have long discussed centering a show around "Candyman."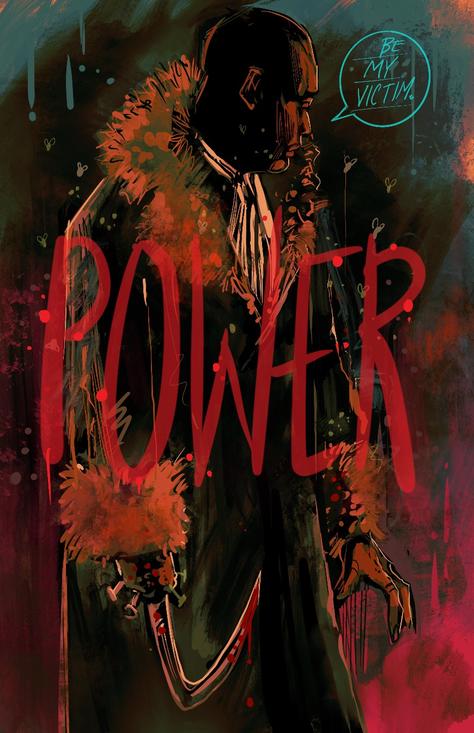 In the film, Daniel Robitaille, the son of a former slave, is horribly maimed and murdered for loving a white woman, later returning as the malevolent Candyman and terrorizing the residents of Chicago's Cabrini-Green housing project. Beyond his status as an iconic horror figure, "Reflection Eternal" explores how the character can provide an index for projections of monstrosity and desire on black male bodies and lingering racism in contemporary American culture.
"He's the result of the anti-miscegenation narrative," Jennings said, referencing past laws which made interracial marriage illegal in some states. "You can see how that maps on to this whole idea of erasure of white identity — that's one of the reasons why those laws existed in the first place. The film is caught up in so many issues around how black men are demonized and ideas of Otherness."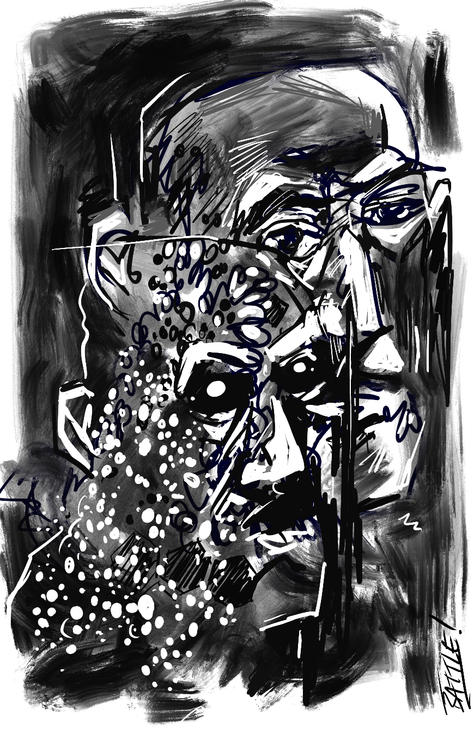 Candyman exists as a vengeful revenant that lives inside a mirror and is summoned by saying his name five times, appearing to kill those who doubt his existence. Wielding a hook for a hand and a chest full of bees, his character is an amalgam of urban legends like Bloody Mary and The Hookman. Along with these popular tropes, the exhibition examines how urban legends are propagated, and by extension, how myths around race persist even today.
"Race is kind of an urban legend," Jennings said. "It's a spook story with no real scientific basis and mostly a social construct. Candyman speaks directly to the mythologies of race and black male bodies but also the nature of oral history and how folk tales are dispersed. Yeah, it's a film, but you still don't really want to say his name five times — I don't want to test it."
The exhibition also explores what Jennings refers to as the "Ethno-Gothic," a construction he uses to talk about race and representation through Gothic tropes and supernatural horror narratives. As educators and through their work as Black Kirby, Jennings and Robinson have long used horror and popular media as a means to discuss these topics. Jennings attributes the perpetuation of stereotypes and racially motivated policy decisions in part to the reluctance of Americans to talk openly about race. For Jennings, "Candyman" has endured as a cult classic because of how directly it deals with racism.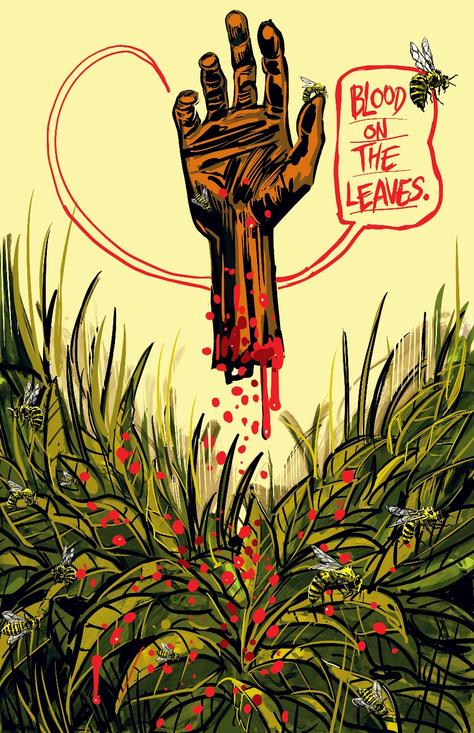 "It's kind of timeless because it's one of the first horror movies that really deals with one of the most horrific things in America, and that's chattel slavery, violence against black people in America, Jim Crow laws, and anti-miscegenation laws," he said. "That's what Candyman represents. You have this beautiful white woman who says, 'You don't exist,' and it enrages him, because he's like, 'No, I do exist, and you're going to deal with me or else.' That's the terror."
Like their previous "Uncaged" exhibition, Black Kirby has organized "Reflection Eternal" as what they refer to as an illustrated syllabus, or "illabus." Along with installations, digital media, and printed artwork, the exhibition includes prompts for a 10-week course, a bibliography, and a corresponding Spotify playlist featuring songs by Kanye West that resonate with the work, the titles of which also appear in some of the art.
"What I want specifically educators to realize is the show is not just an exhibition — you can actually go into the space and come out with a class," Jennings said "I think once people understand that, they'll think it's an interesting way to talk about race in America, or violence against black people, or horror and its uses to talk about very traumatic issues. We cannot take pop culture for granted. I think pop culture is the mythology of our age."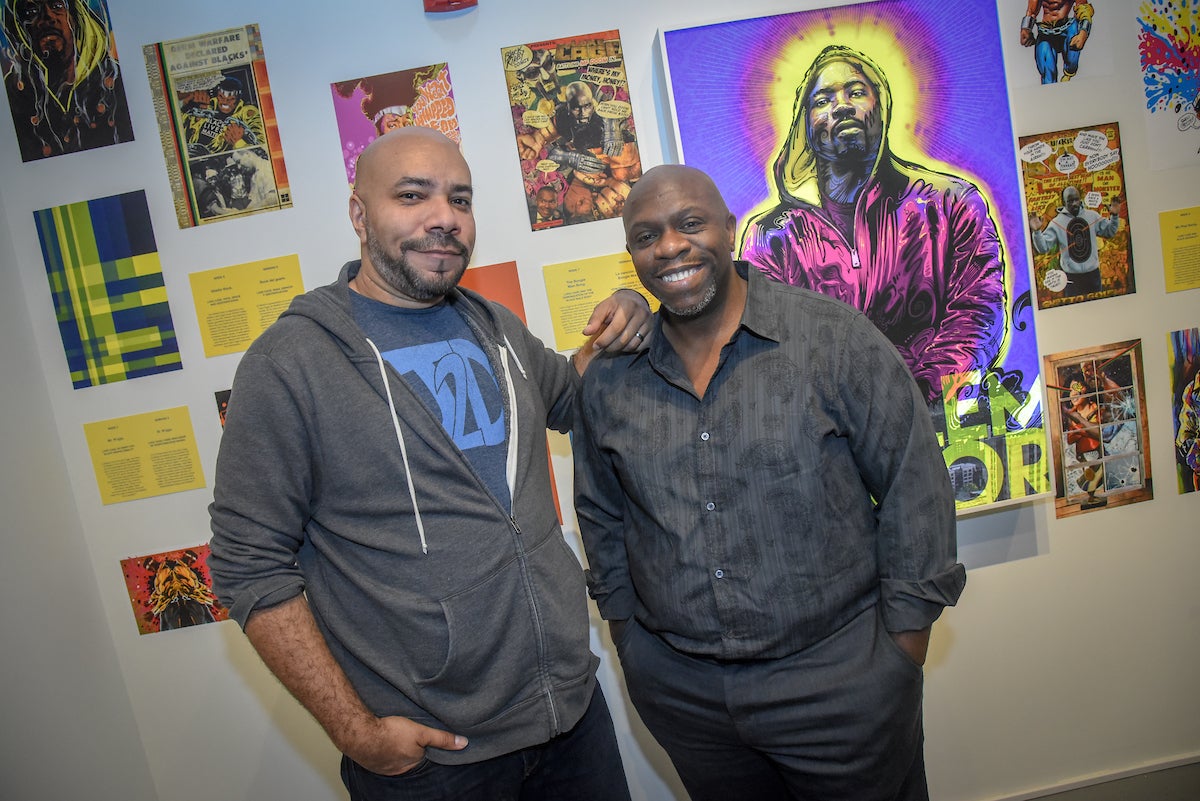 "Reflection Eternal" features artwork by Black Kirby; Tan Lee, a creative trio made up of Jennings, Robinson, and Damian Duffy; and members of the Mother Boxx Collective, a cooperative of artists and designers who operate as an extension of Black Kirby, including Jarmel Williams, Bryan Christopher Moss, Kenny Andino, Solomon Williamson, Solomon Robinson, Rich Hilliard, Anthony Moncada, and David Brame. A reception will be held Oct. 5 from 6-8 p.m. For more information and additional programming, visit the UCR ARTS website.
Header Image: Courtesy of Black Kirby, Tan Lee, and the Mother Boxx Collective, 2019.
---
Media Contacts