State and federal officials are asking Americans to stay home during the COVID-19 pandemic. 
So is it possible to find an entertaining activity that provides a small respite from our larger societal worries? Derek Burrill, associate professor of media and cultural studies at UC Riverside, has created a list of things to binge on while staying at home.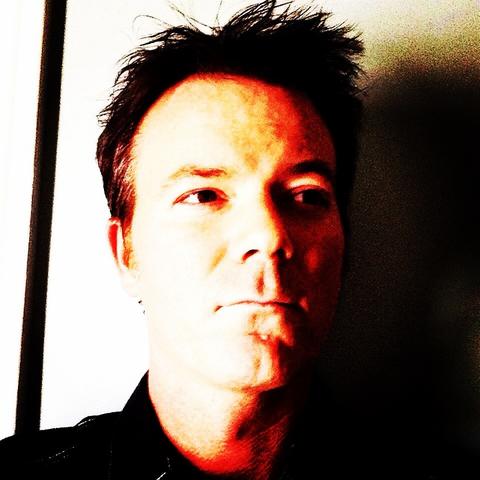 This guide to streaming services, shows, games, websites, and other activities will hopefully allow you to make the most of your money, and give you another excuse to stay in your pajamas.
Streaming services  
The trick here is to sign up for the free period, binge as much as possible during that week/month, and then decide to take the paid plunge if you still feel like there's more you want to watch. Each service has a listing of all of their content available online.
Hulu: Nearly every broadcast show from the past 30 years, as well as original content including "Handmaid's Tale," "Little Fires Everywhere," "Ramy," and "The Weekly." 
Disney+: Great for kids and family viewing; includes all of the Disney back catalog, as well as everything from the Marvel and "Star Wars" universes; plus, the studio just released "Frozen 2" online months early as a "gift" while we live through social isolation.  Let It Go!
AppleTV: Movies and TV to rent or buy, with a few standout original shows: "Dickinson," "Morning Show," "For All Mankind."  
Prime: Huge catalog of movies and shows, as well as solid originals like "Jack Ryan," "Marvelous Mrs. Maisel," "Fleabag," "Bosch," and "Homecoming."  
Netflix: The original online opiate; check out its international series listings — Bollywood detectives! French vampires! Scandinavian snow murder!  
Showtime, HBO, CBS: Each have a variety of original shows. Some hits from each: "Game of Thrones" (HBO), "Homeland" (Showtime), "The Good Wife" (CBS).  
Vudu: Movie and TV rental site with a solid international catalog and an unusually stable delivery platform.  
Some binge-watching suggestions:
"ER" (Hulu)
"West Wing" (Netflix)
"Stranger Things" (Netflix)
"The Wire" (HBO)
"Marvelous Mrs. Maisel"
"Game of Thrones" (HBO)
"Mad Men" (Netflix)
"The Sopranos" (HBO)
"The Good Wife"/ "Good Fight" (CBS)
"Black Mirror" (Netflix)
"Great British Baking Show" (Netflix)
"Big Brother and/or Survivor" (CBS)
Web sites 
Learning
Service and activism
Podcasts
The fabulous thing about podcasts is that they're easy to access, curate, and follow.  Most are also free and you can fast forward through the ads!
"Soundlab": Really in-depth interviews with a huge range of musicians, composers, producers, anyone involved in making and loving music.
"Serial": Disclaimer — once you start this, you WILL NOT be able to stop.
"S-Town": One of those narratives that bifurcate in really unexpected ways.
"Invisibilia": Explores the intangible forces that shape human behavior — things like ideas, beliefs, assumptions and emotions. 
"Snap Judgement": Narrative segments around a particular theme.
"My Favorite Murder": Female-centric true crime with a comedic twist.
Video games 
Some of these games require a particular gaming system such as Playstation or Xbox, but many are available for download on the internet at sites like Steam.  The cool thing about the above gaming systems is that they'll make your regular TV into a smart TV, particularly the PS4, which includes a free online portal that allows you to access all of the above streaming services in one place.
Action games  
"Fortnite"
"Minecraft"
"World of Warcraft"
"Red Dead Redemption 1 & 2"
Contemplative games (no killing, no pressure, beautiful graphics, thoughtful play)
"Monument Valley 1 & 2": Wind your way through an Escher-inspired series of  spaces and architectures.
"Prune": A virtual bonsai game, for when you need your device to help you meditate.
"Everyone's Gone to the Rapture": A beautiful, haunting walk through an English village where everyone has literally disappeared; piece together what happened and be ready for an emotional punch at the end. 
Puzzlers (most of these should be available for your mobile device)
"House of DaVinci": Basically, an escape room without the time pressure; on the more difficult side.
"Room": Similar to "House of DaVinci" with a different theme.
"Path of Giants": A 'go' style game where three explorers help each other pass levels and find treasure.
"Badland 1 & 2": Navigate a fuzzball through strange and alluring eco-fantasy spatial mazes.
"Words with Friends": Find out if you know more words than your friends.
"Foldit": Online puzzle video game where you fold virtual proteins — the highest scoring configurations have actually been used by scientists to make advances in biochemistry, medicine, and pharmaceuticals. Play a game that can save lives!
Super bonus extra activity for faculty and staff
Update your UCR profile page
Derek Burrill's research focuses on digital games, media, gender, and the body. His book, "Die Tryin': Videogames, Masculinity, Culture," was published by Peter Lang in 2008. His work has appeared in Modern Drama, Text Technology, Social Semiotics, and Television and New Media, as well as in anthologies such as "ScreenPlay," "Spirited Away," and "Resolutions 3." He earned a doctorate in performance and culture at UC Davis in 2001. Burrill sits on the editorial boards of Games and Culture and the Journal of Games and Virtual Worlds. He is also an active producer of digital and analog art.
Media Contacts