UC Riverside's College of Humanities, Arts, and Social Sciences has created a new way to connect with students, alumni, and the community.
This month the college's dean, Daryle Williams, launches the inaugural CHASS Dean's Speaker Series, a two-day celebration focused on honoring alumni, showcasing CHASS faculty research, and welcoming community members onto campus. This year's celebration commemorates Asian American and Pacific Islander Heritage Month. The two-day programming also highlights Asian American faculty and student groups.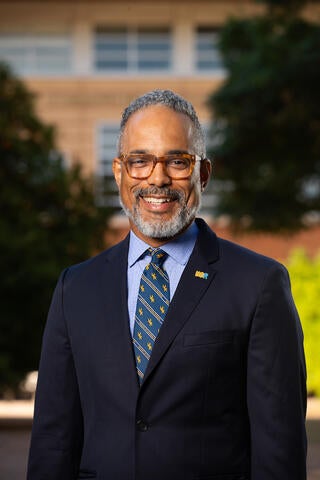 Celebrations take place April 24-25 on campus and at UCR ARTS in downtown Riverside. Community members are invited to a panel discussion, concert, and TED talk. The concert features CHASS alumnus Simon Tam, best known for winning a U.S. Supreme Court case in 2017 that allowed him to safeguard the name of his dance rock band, The Slants. 
"CHASS is UCR's largest college, and it's a premier center for interdisciplinary teaching and research as well as personal development. Simon Tam's journey speaks to many different aspects of our academic disciplines and student interests, from musical performance to law and society to political activism," said Williams, who became dean in September 2021. "Simon's career as a CHASS student and alum is especially rich in the variety and possibility of Asian-American and Pacific Islander communities. We celebrate Simon and his commitment to disrupt norms, amplify voices, and build the foundations of social justice." 
Tam was a religious studies and philosophy major at UCR. He left UCR shy of completing his undergraduate degree to pursue a career in music. He started The Slants, Portland's first and only all-Asian American dance rock band. When the U.S. Patent and Trademark Office denied his request to register the band name claiming it was an offensive and disparaging term, Tam appealed (Matal v Tam) on First Amendment grounds and won.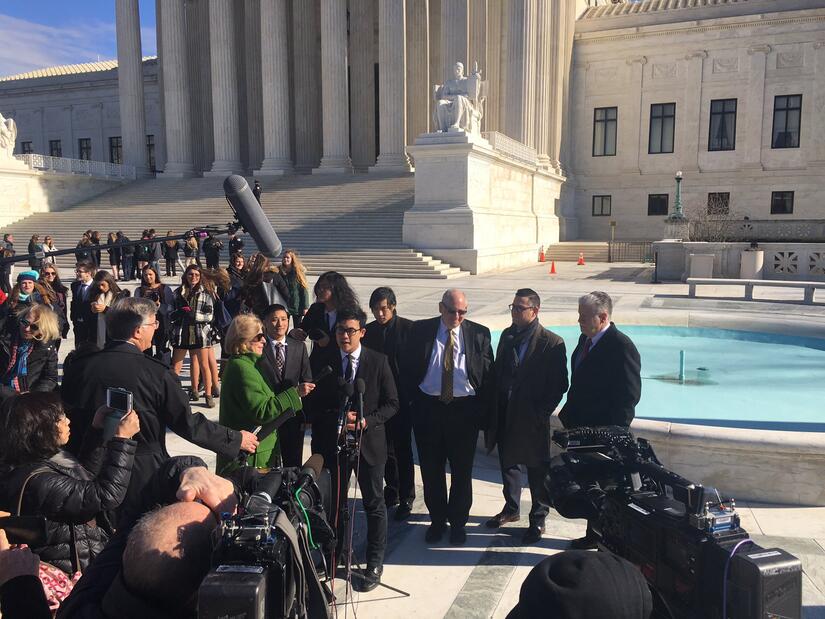 For Tam, the term "slants," was a way of reclaiming a racist slur and an opportunity to show pride for his culture. In 2019 he authored the memoir, "Slanted: How an Asian American Troublemaker Took on the Supreme Court," and has since supported many organizations and has consulted with world leaders and major organizations on policies related to equity, diversity, and inclusion, including Google, Amazon, Meta/Facebook, Pixar, Walmart, and Verizon.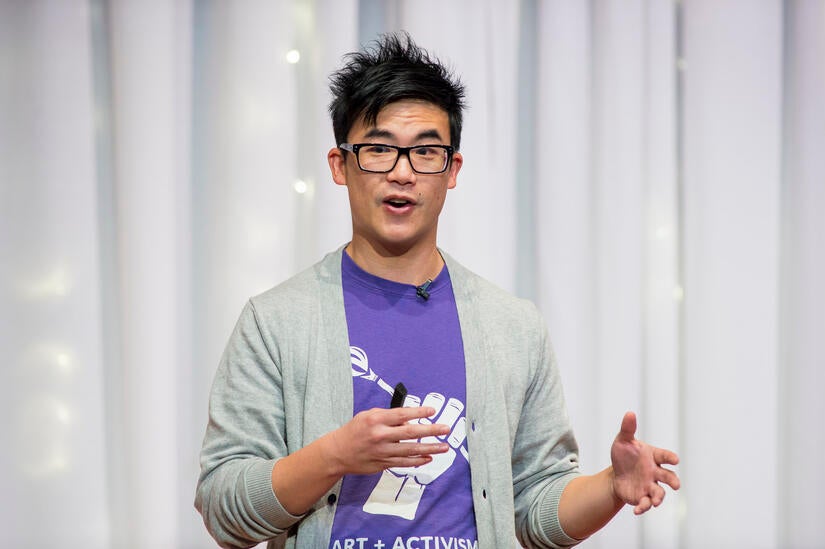 In 2016, Tam joined President Barack Obama, George Takei, Jeremy Lin, and other celebrities in the #ActToChange campaign to fight bullying. Tam has also worked with other music icons such as Jay Z, Killer Mike, and Chance the Rapper on legislative efforts to protect artistic expression.
"I'm excited about this event because I've always connected deeply with the mission of learning, especially when it uses art in a way that drives civic engagement. Although I never finished my degree, I was excited to return in 2015 to speak at the very first TEDxUCR, when I spoke about my activism work in engaging white supremacists," Tam said. "Now, I'm deeply honored to share something else deeply personal to me: my music." 
Williams said he is committed to this annual celebration because it allows CHASS to remind the world how interwoven and how impactful its students, faculty, and alumni are. 
"It's important to me that we find ways to celebrate our colleagues and find ways to celebrate our alumni," Williams said. "The College of Humanities, Arts, and Social Sciences is interconnected with other colleges, majors, and disciplines. Our alumni exemplify the power of CHASS."   
CHASS Dean's Speaker Series
Public events are free. Registration is required: events.ucr.edu
Monday, April 24
UCR ARTS, 3824 Main Street in downtown Riverside 
AAPI Panel: 5:30-7:30 p.m. 
o    Simon Tam
o    Daryle Williams, professor of history and CHASS dean
o    Edward Chang, professor of ethnic studies and founding director of The Young Oak Kim Center for Korean American Studies
o    Billy Caganap, director of Asian Pacific Student Programs
o    Christine Victorino, associate chancellor and co-lead of the university's Asian American and Native American Pacific Islander-serving Institutions (AANAPISI) committee 
Tuesday, April 25
UCR, near the Bell Tower
Concert, Noon-2 p.m.
Welcome ceremony: UCR Taiko Ensemble
Opening act: UCR student band, Studies of the Star Cross
Headliner: The Slants
Tabling and CHASS giveaways
Tuesday, April 25
UCR, University Theatre
TED Talk: "Slanted: How an Asian American Troublemaker Took on the Supreme Court," 5:30-7:30 p.m. 
Book signing afterward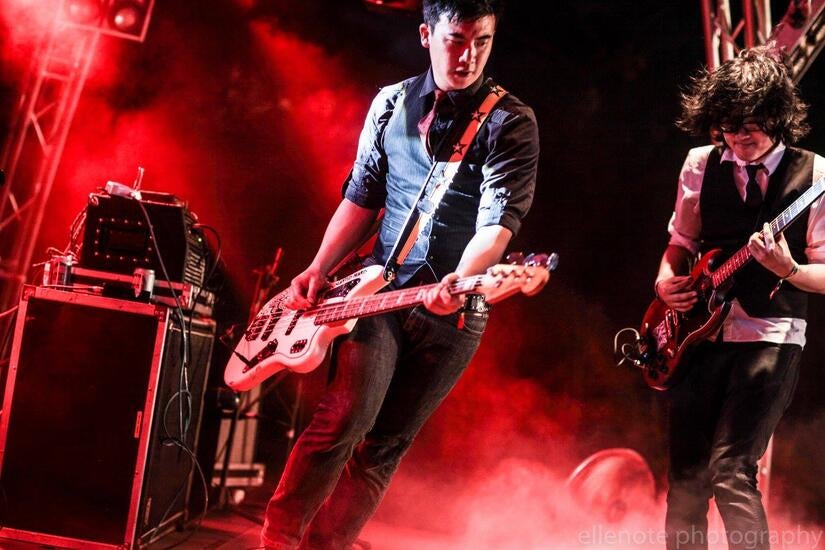 Media Contacts