Susan Straight has called Riverside home her entire life. The arid, inland California city may be much more unassuming than neighboring Los Angeles, but for the acclaimed author, Riverside's diverse community holds myriad stories that have provided endless fodder for her career as a novelist over the last three decades. For some, including generations of her family, Southern California also became the epitome of "the golden dream."
Now, Straight has turned the lens inward with the debut of her first memoir, "In the Country of Women," publishing Aug. 6 by Catapult. The book provides not only a richly detailed and intimate look at the life of the author and her family, who have lived in Riverside within the same 5-mile radius for decades, but brims with the stories of the six generations of immigrant and multiracial women — bonded by blood, marriage, and circumstance — that form her robust extended family and paved the way to Southern California for their descendants.
Straight, a distinguished professor of creative writing at the University of California, Riverside, started writing the memoir in earnest five years ago, but said it really began at a gathering in the driveway of her eventual mother-in-law, Alberta Sims, who reached out her hand to the then 16-year-old, offering to make her a plate of food, and subsequently changing her life forever.
"That's the first night that I heard my mother-in-law telling these stories in the kitchen," Straight said. "I started it with the driveway — what the driveway meant to me, as a human, as a woman, as a Californian … We held all the important moments of our lives there, just this long strip of cement."
Straight has collected her family's stories over 40 years, encouraged to write them down by her late mentor, James Baldwin. She became compelled to record them in the last few years as older generations began passing away.
"The most important thing was that people were dying," she said. "Those storytellers and what they remembered from their grandmother who had been born to someone who had been enslaved — I didn't want to lose that. In a family like ours, all these stories exist like legends in the air."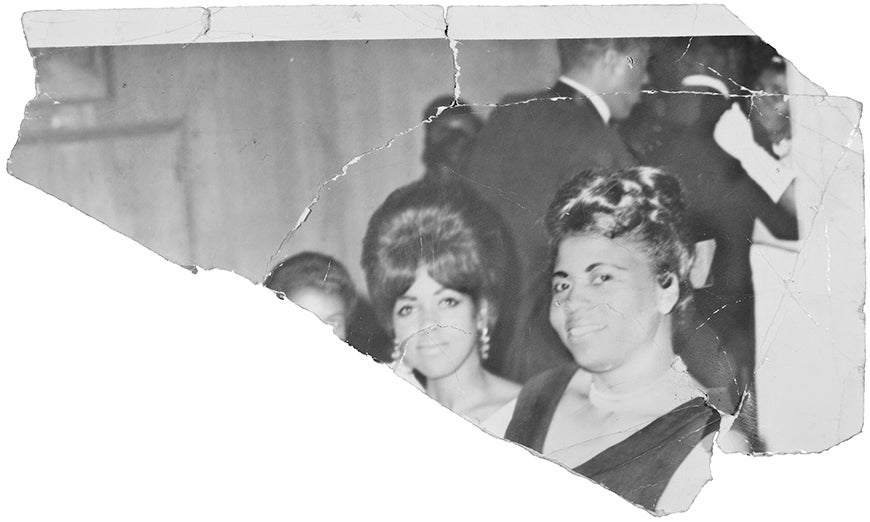 Stories of women who traversed hundreds, sometimes thousands of miles "west until there was no more west" for the sake of their lives and families. Stories of hardship; migration from Europe, Canada, and across the U.S.; of women fleeing violent men. On her husband's side, there are stories of black women as far back as Reconstruction-era America, subjected to racism and violence that extended through generations. Addressed to her three adult daughters, "In the Country of Women" weaves together the rich histories of their female ancestors — their stories of family, love, and survival.
"I just feel that women's stories are often overlooked because they are oral histories," Straight said, explaining the focus on their female forebearers. "Those are the stories no one seems to consider epic, and I always thought of them as immensely epic."
These unsung stories were passed down in fragments, requiring Straight to do extensive research to compile the ambitious memoir, tracing lineages through Ancestry.com, driving cross-country to speak with distant relatives, and scouring census and marriage records dating back to the 1870s. From this research, she was able to piece together stories of women such as an ancestor known simply as "Fine," later revealed to be Saphina Ely, who was orphaned in Tennessee during Reconstruction and lived a life marred by slavery, violence, and a dangerous 714-mile trek to Texas.
"Every time she was married to a different person and moved, the census taker would just write whatever he'd hear, so she has like seven different names," Straight said. "It made me think about how women's stories get erased, because they get married again and no one knows their last name, or they have a different name, and no one cared to ask them how they spell it."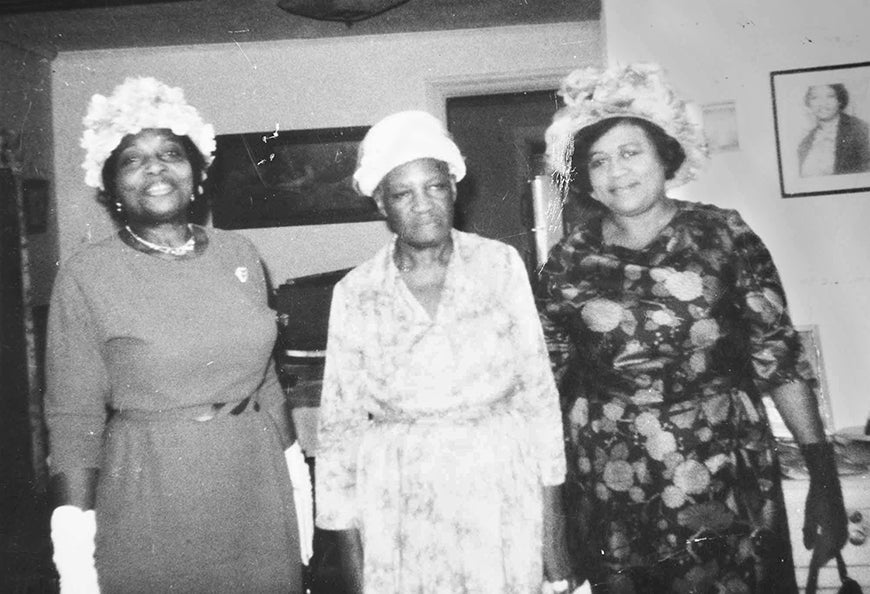 Many of the women's stories, like that of Fine, are punctuated by violence, most often at the hands of men, Straight said. With so many stories tracing along numerous lineages, anecdotes from both Straight's life and that of the many women intertwine in a nonlinear narrative tied together through recurring themes, or as direct letters to her daughters.
"Each one of these women has her own story, but to tell them all in a row, it would diminish the bigger story of family migration," Straight said. 
Despite these harrowing tales, "In the Country of Women" exudes tenderness and hope, serving as a celebration of the resiliency of women, and the strength of family both biological and chosen; themes epitomized by a line Straight shares again and again, borrowed from poet Linda Hogan: "We are the result of the love of thousands."
"People always write about these Homeric journeys of men, but the journey that Fine made for her descendants that end up being my children, that to me is just astonishing," Straight said.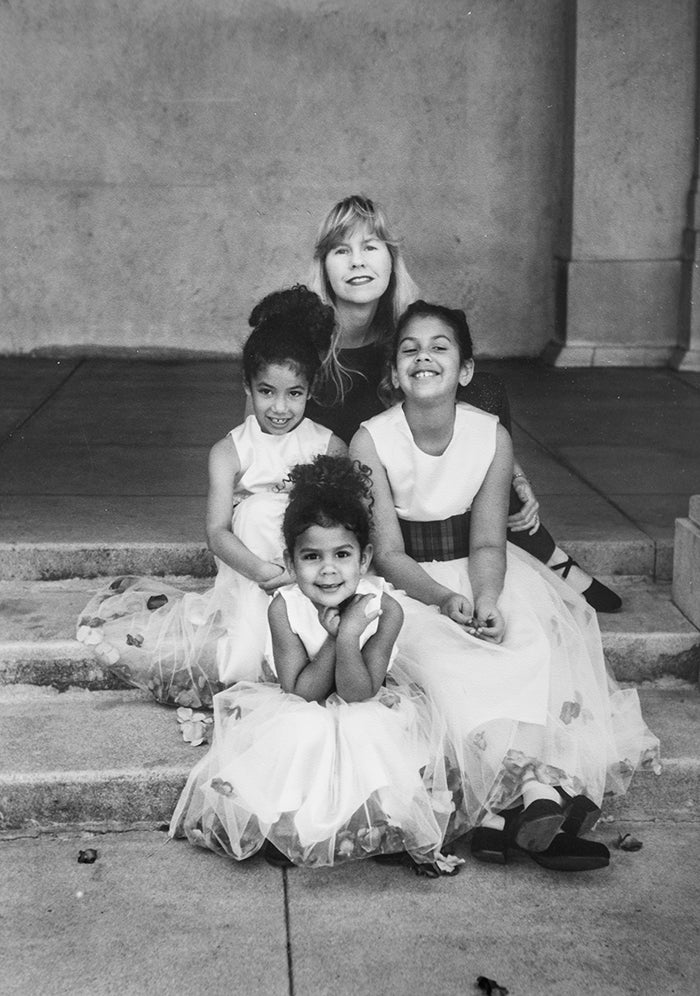 "In the Country of Women" was selected as an Amazon "Best Books of the Month: History" in August, and included among the "20 new books to read in August" by Entertainment Weekly and the "Ten books to read this August" by BBC. It is currently available for preorder and will be available wherever books are sold Aug. 6.
Listen to Straight discuss "In the Country of Women" on the first episode of season two of UCR's "The Creator State" podcast.
'Badass Women and the Road to the Promised Land'
Inspired by her memoir, Straight and UCR Arts senior curator Douglas McCulloh collaborated on the exhibition "Badass Women and the Road to the Promised Land," on view at the Riverside Art Museum Aug. 10-Nov. 10. Featuring historical photographs and new photos by McCulloh, the show presents the stories of 10 women — some from Straight's memoir — and their unique journeys to Southern California.
"The idea was here's these bad ass women that crossed continents to get to wherever the promised land was for them, and for all these women, it's California," Straight said. "I just really wanted to share the epic journeys all these women took, and it was women every time that kept these families together."
The exhibition will open Aug. 10 with a book launch, including a talk and book signing for "In the Country of Women" at 4 p.m. followed by an opening reception from 5:30-7:30 p.m. This event is free and open to the public.
---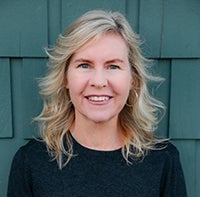 Straight is the author of eight novels including "Highwire Moon" and "A Million Nightingales." Her essays have appeared in The New Yorker, The New York Times, the Los Angeles Times, Harper's, Reader's Digest, The Guardian, and others. She has been a finalist for the National Book Award and received the Robert Kirsch Award for lifetime achievement from the Los Angeles Times Book Prizes, the O. Henry Prize, the Lannan Literary Award for Fiction, and a Guggenheim Fellowship.
---
Media Contacts