The paper is an anomaly on the CV of UC Riverside economics professor Gloria González-Rivera, a rogue publication about a statistical diagnostic tool for HIV in a sea of econometric and forecasting methodology papers. She always gets a kick out of it when people ask what an economist is doing in bioengineering.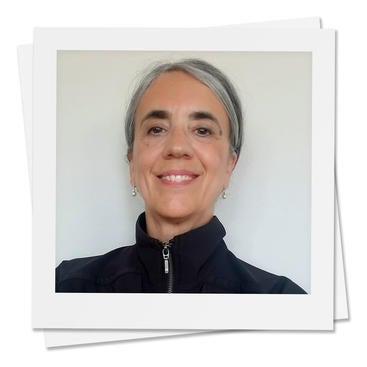 The work is the rare fruit of an academic collaboration between two professors joined in life, though their offices landed in different colleges, on opposite sides of campus. Her co-author was her husband, bioengineering professor Dimitrios Morikis, who helped found UCR's bioengineering department, which is celebrating its 15th anniversary this month.
"One day Dimitris was explaining to me a problem related to different levels of infection in patients with HIV/AIDS and mentioned that I should attend a group meeting with his students where they would be presenting some data," González-Rivera said. "I went and almost immediately saw the opportunity to model the data with a statistical device called a probit model."
González-Rivera and Morikis were elated to work at the same university after several years working in different places. For over two decades they worked together at UCR, having the best time of their professional lives. When they were both on campus, they always made time to have afternoon coffee together. Some employees at the café even knew them as "the cute couple."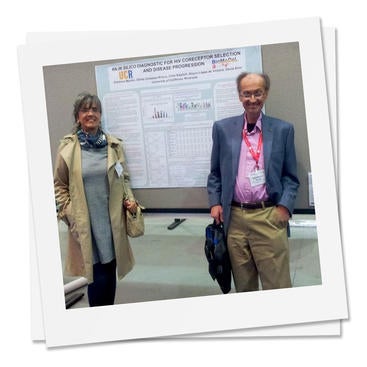 In May 2019, Morikis died following a long illness. Less than 10 months later, the COVID-19 pandemic pushed González-Rivera into lockdown, alone in a house alive with memories of her husband. They had been married almost 33 years.
"Grief is a very individual experience with many black-grey-white tones," she said. "Grief, in its darkest tone, is a warped reality with an almost continuous repeat of the trauma. Grief, in its grey tone, is a process of accepting that there is no escape from the visceral and deeply physical feeling of loss and spiritual abandonment when your soul is at a loss. Grief, in its white tone, is a process of learning how to live with the fear and uncertainty of new beginnings. My grief is the cacophony and randomness of all these tones assaulting the mind and body at unexpected times and places."
González-Rivera and Morikis met during an orientation for Fulbright Scholars prior to starting their respective doctoral programs. He was from Greece, and she, from Spain.
---
"In her words, I found a companion."
---
"Dimitris was one of the first people I met in the USA on my very first day. He approached me and introduced himself with some Spanish words that I did not understand, but whatever it was, it did the trick. We ended up married three years later, on July 27, 1986," she said.
They had very different personalities. González-Rivera was the more emotional, expressive risk-taker, and he was the calm, analytical, prudent, almost shy and stoic force of their union. 
"Together we were of one brain with four legs," she said. "I would say that we had in each other an unconditional, loving counselor and support for anything and everything. Alone we were very independent but together we were a focused force that helped us manage the difficulties life had in store."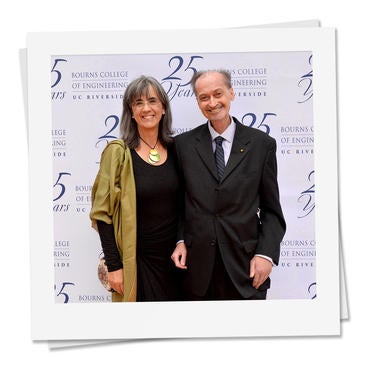 In 1994, a life-threatening bone marrow disease struck Morikis. Through a strenuous, cutting-edge allogeneic bone marrow transplant, he recovered and in 1995 decided to dedicate his research toward understanding the molecular basis of immune system function and trying to develop ways to fight immune-mediated diseases. But the cruel side effects of his transplant chipped away at his body until he eventually succumbed in 2019.
After Morikis' death, the couple's son Vasilis, their only child, her friends, books, and work held González-Rivera together. The routines of daily life and professional obligations built the backbone of her days. But the pandemic offered a new lens through which to view her suffering.
"When COVID-19 hit and with the grim reality of overflowing hospitals, of people dying alone, of the desperation of nurses and doctors unable to do the job they train for, grief became socialized. Though I felt a catastrophe looming upon us, it brought me to reflect on the privilege of my life, even with all my personal losses," she said. "The pandemic has been a time of internal and deep reflection for me on why and what we live for."
---
"Grief is a very individual experience
with many black-grey-white tones."
---
Novelist Toni Morrison was the discovery of her COVID year, leaping out at her from a Black History Month display at her favorite bookstore, Cellar Door Books. 
"I am always in awe how language, when beautifully crafted, carries you in unexpected ways. It provides me with the flow that psychologists speak of, the sense that time and space disappear. I read some passages in one of Morrison's books and sensed that she was a master of grief and love, of loss and joy, of social injustice and social healing," González-Rivera said of the award-winning writer, who also died in 2019. "Though she was far from my cultural experiences, I perceived the writing of a twin soul, reaching out to me. And in her words, I found a companion."
Art has been a constant in González-Rivera's life. She grew up in Madrid, a city imbued with creative flair, a feast for the senses. She has experimented with acrylics, pastels, ink, and pencil, but found digital art in the awful COVID year searching for a refuge from long, dark nights that made solitude painful. 
"Morrison's craft is evocative; her language describes intimate landscapes. How can you picture them? They are landscapes of the soul," González-Rivera said. "By using her words within my compositions, I try to project the feelings that she stirs in me with utter respect for the meaning of her words. It becomes almost a meditation exercise."

Some might be surprised to learn that a number-crunching economist is also a talented artist, but González-Rivera believes that creativity is at the heart of everything academics do. 
"We are all artists in our respective fields. Concepts and ideas at birth are always abstractions but if we think hard, we will most likely find some kind of representation that helps to convey meaning and understanding to the reader," she said. "In most of my scientific papers, full of mathematical models and economic data, I always try to stir intuition by including graphs and pictures, which are easier to remember than mathematical expressions. I often tell my graduate students to play with the 'geometry' of our ideas. Space and metrics together is what an artist, or for that matter, an economist does!"
González-Rivera doesn't know if her "doodles," as she calls them, can be of any help to people in grief, but hopes the illustrations will create an emotional or intellectual response in the viewer and provide a space for reflection. 
"As painful as grief can be, it helps to remember that your pain is proportional to the love you had for your loved one. Accept it. It means that you have been lucky. It is the price of being human," she said. "But channel your grief into growth, in whatever way you may wish to define it. Honor the memory of your loved one and commit yourself to leave the same mark on your people as your loved one made on you."
The Department of Bioengineering has established the Dimitrios Morikis Bioengineering Scholarship to provide support to both undergraduate and graduate students studying bioengineering.
Media Contacts